Register for WIXHACK in Vilnius!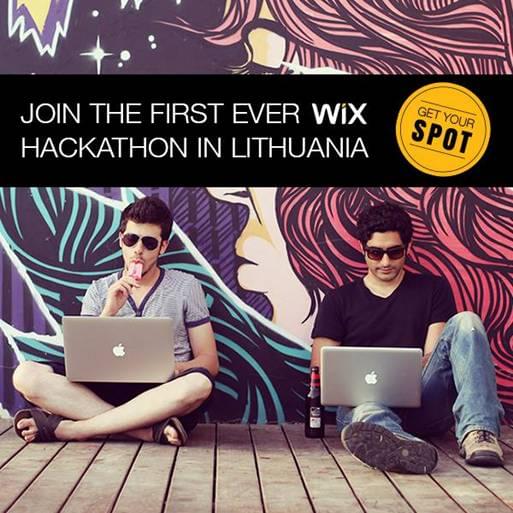 Wix.com in partnership with Startup Lithuania are hosting a Hackathon in Vilnius on 12-13 October to get Lithuania's best & brightest innovators together.
The Wix Hackathon program has become a Wix tradition where developers, designers & product managers interact, collaborate and network to develop new web Apps for the Wix App Market. A Wix web App is a web application built using HTML5 technology, added by Wix users to their websites. Apps provide valuable services to small business owners and other users. Great Apps such as contact forms, maps and galleries are installed by thousands of people every day.
Wix.com challenges you to create an App that has value to Wix website owners & serves the needs of their small business. This is a great opportunity to market your App to over 37 million website owners – and to win great prizes.
Enjoy a weekend full of collaboration, lectures, meals and other surprises.
Wanna see how Wix Hackathons look like? Check this video.
Register for WIXHACK before space runs out!