Mike Butcher tests startups in Vilnius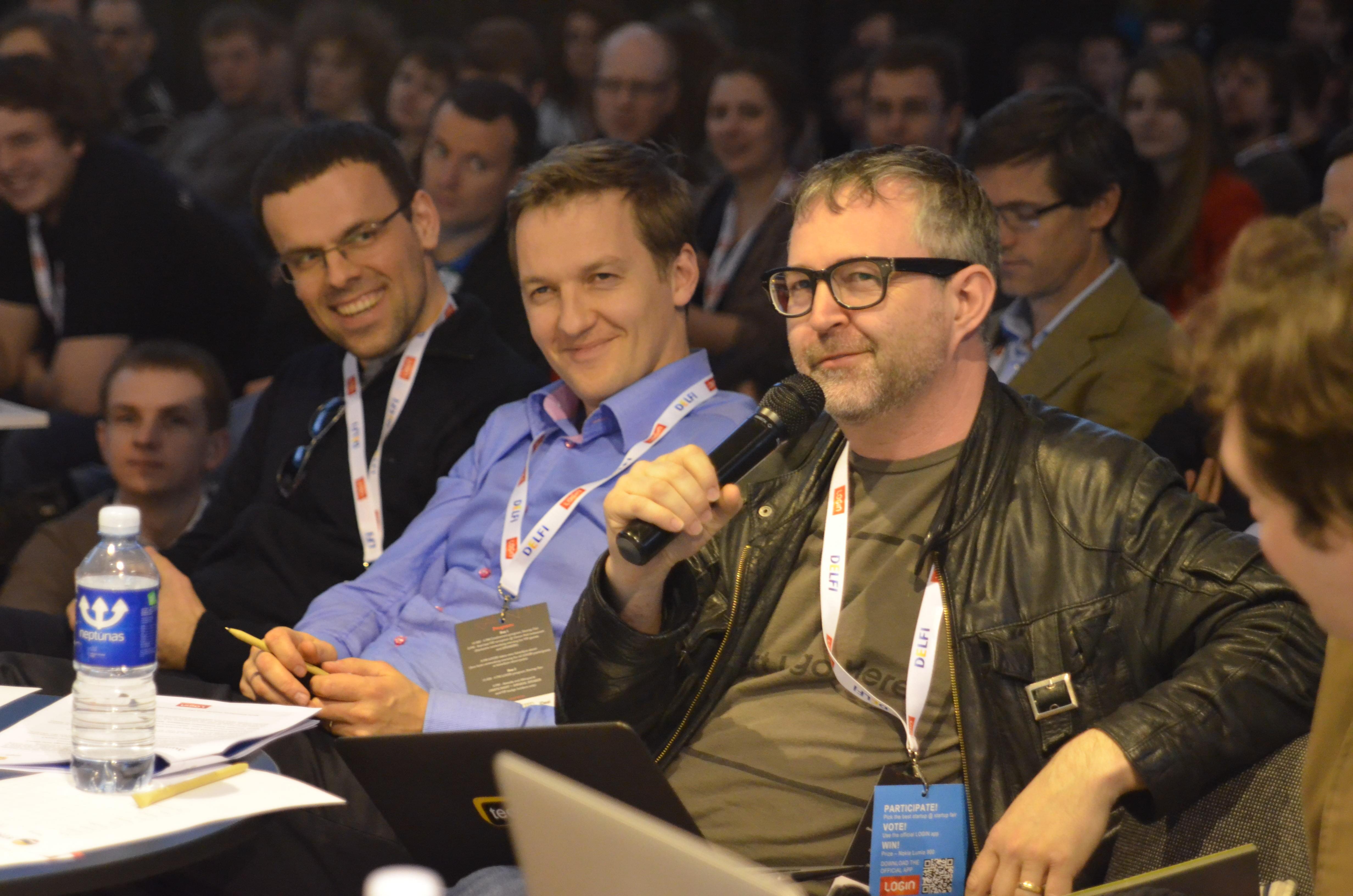 Do you remember experienced jury bombing startups with tough questions and sharp comments on the stage at Login Startup Fair Pitch Challenge? Almost all of 20 startups pitching were hashed with phrases like "So what exactly are you doing?", "Why do you need more money?", "Stop it and start something else".
Jury, consisting of investors and experts, was straight to the point not because of itch to create a show for the audience, but wanted to educate startups to be prepared for future pitching. Watch the video of the Pitch Challenge here.
Mike Butcher, European editor for TechCrunch, with his judgments was nearly the biggest obstacle for startups to be crowned as winners of the Pitch Challenge. However, he says that confusing startups and being a little bit rude to them is not about having fun, but putting them through the test.
"You have to be prepared to be asked that kind of questions. If you are talking in front of investor and he is asking extremely hard questions, you have to have your answers prepared. Your passion about that you are doing have to be proved. I want to see a startup telling me why I am wrong," explains Mike.
Mike admits that communication is very important for startups in general, not only while pitching in front of investors. You have to show passion about what you are doing or in other way nobody will be interested in you and you will lose all the audience, customers and users.
Luckily Mike notices a lot of potential in Lithuanian startup ecosystem. "You have amazing engineering skills, universities and a lot of young people building things. There is no reason why the next big technological thing can't come from Lithuania. It's just a matter of focusing, trying hard and keep going ," encourages Mike.
Ok, so what about being mentioned on TechChrunch, Mike? Although it appears that you have to be something like a purple cow to get there, Mike gives advice how a startup should act to get attention. Firstly, you must concentrate on what you are doing and clearly define who you are, what problem do you solve and what the solution is. According to Mike, team, technology and traction are important as well as knowing who you are competing with. Finally, you have to be amazing and about to change the world.
"It's a beautiful city, it's a wonderful country and there are a lot of hippies. When I say hippies I mean hungry young people. You are hungry to change the world. That's important," Mike says about Lithuania and startups in here.