Lithuanian Startup TIPI Raises 350,000€ to Build an App for Organizing And Sharing Team Knowledge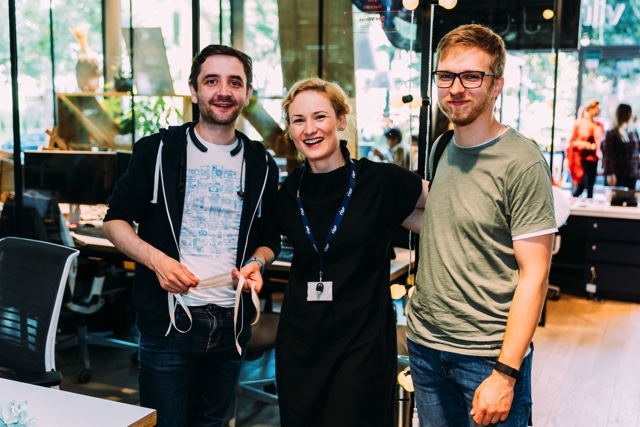 Lithuanian startup Tipi, launched in January 2017, raised its second round of capital and is on a mission to make organizing and sharing team knowledge easier.
Local VCs "Open Circle Capital" and "Startup Highway", a Silicon Valley-based VC "Sway Ventures", and a group of experienced private investors from Europe, Singapore, and USA invested a total of 350,000€ into the rapidly growing knowledge organizing and sharing tool. The money will be used to further develop the Tipi platform and to accelerate its expansion into the international markets.
"The Tipi team is very strong, they have already worked together before and have international experience. These things are very important, so that's what we pay attention to. Also, although Tipi is still in its early stage, this tool is already used by businesses in a number of countries.These were some of the key factors that helped us make the decision to invest in Tipi" says Rokas Tamošiūnas, a partner at "Open Circle Capital".
Tipi is a secure online space for your team where people can organize and share their knowledge (notes, ideas, files, meeting transcripts, how-tos, to-dos, etc.).
"Team knowledge is the greatest asset of any organization. However, it often remains locked in the individual minds, personal inboxes, messenger apps, or scattered files. This means that other team members do not have access to the information when they need it to get the work done. Moreover, when a team member leaves, the organization loses all that experience and knowledge, which is really unfortunate.
Tipi platform allows teams to organize and share knowledge, files and ideas all in one place, where everyone can easily access them when needed. That way, the invaluable knowledge and experience are retained within the team and is systemized for the future usage. This allows teams to work together much more efficiently and move faster" explains Tipi CEO and co-founder Aurelija Urbonavičiūtė.
According to Aurelija Urbonavičiūtė, other solutions currently available on the market are very static (like wikis) or overly complicated (like Confluence) which means that only technical people are able to use them effectively. Meanwhile, Tipi puts emphasis on simplicity and flexibility, allowing anyone to use it with ease.
"Tipi is already being used by several hundred teams across the USA, Canada, Singapore and Europe. It is simple and small businesses from various industries (service, manufacturing, forestry, photography and even the public sector, appreciate it. Therefore we believe Tipi has a big potential to grow rapidly." says Martynas Matekonis, a StartupHighway Investment Portfolio Manager.
"Companies that use Tipi become more efficient and more transparent. Their employees are more focused and less stressed. Tipi also fosters team spirit and helps to bring people together, even when they are working remotely!" Aurelija concludes.