Lithuanian Founder behind Tame raises €550,000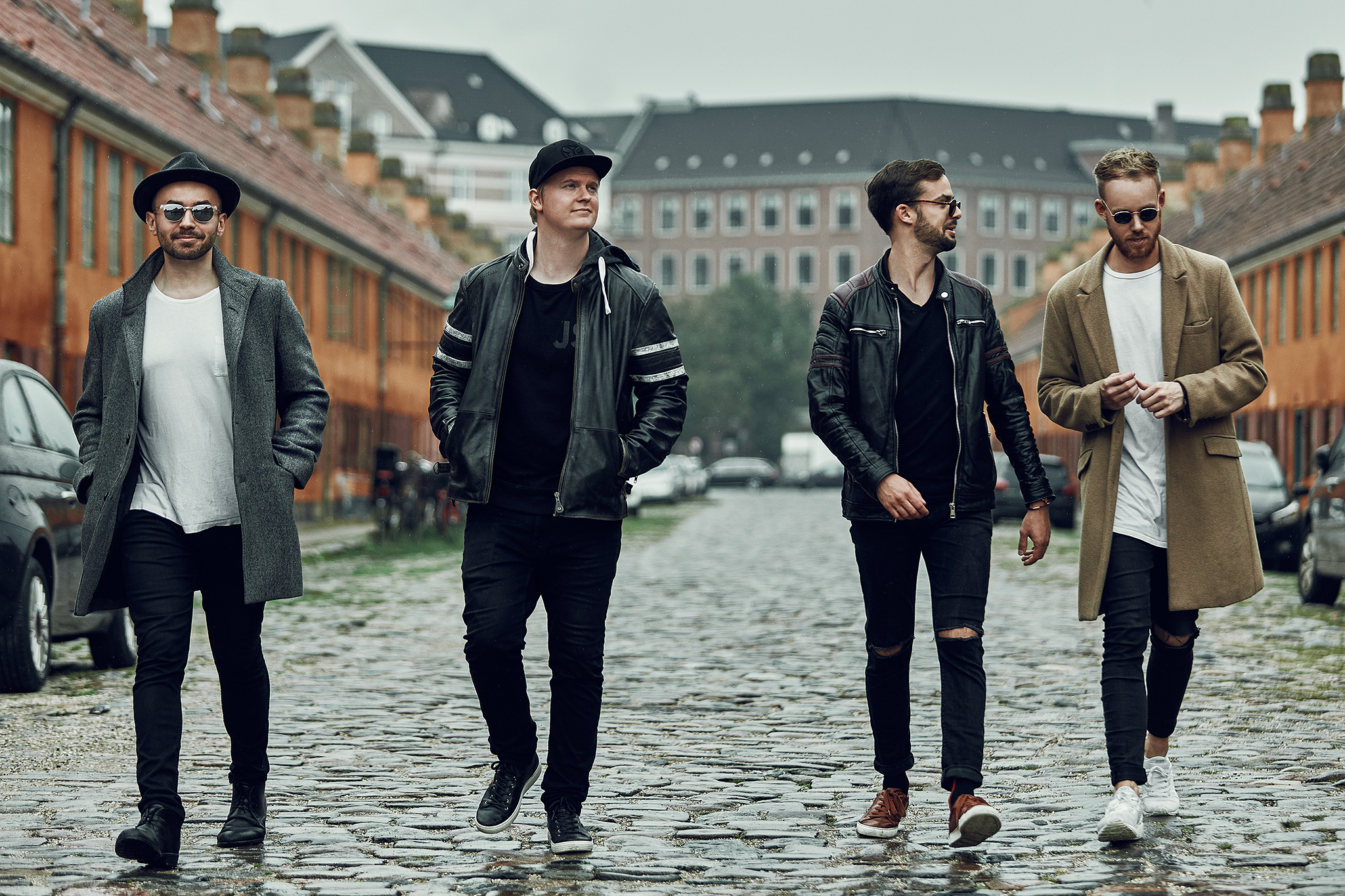 Tame – a beautiful all-in-one planning tool for modern event teams – has developed a new platform that will redefine the way event managers and their teams collaborate around every aspect of their events – from tasks to speakers to sponsor coordination and ticket sales. The start-up has recently announced an investment of €550,000 from five high profile angel investors.
After two years of product development under the radar, Deividas Jackus, a 26-year-old Lithuanian entrepreneur from Šiauliai, together with his three co-founders, has finally launched their planning tool for modern event teams, Tame, to the public. And the slick launch has proved to be a success. Less than 1 month into launch, Tame is already being used by event teams in 80+ countries.
The company's founders, who claim to have previously organized over 30 major conferences and events, think they have spotted a gap in the market for an all-in-one event planning tool designed specifically to be used by teams.
"We literally scanned through hundreds of different event tools and interviewed over 200 event managers from around the world. Our findings showed that 90 percent of event managers still use a combination of spreadsheets, post-its 4-6 different tools to plan their events. A problem that we also had ourselves and this was here where we decided to build Tame, " says Deividas Jackus, CIO of Tame.
From self-taught hacker to first developer job

Deividas' curiosity for the inner workings of technology started at an early age. Back in 2004 (at the age of 13) he started programming and playing around with software security as a white hat hacker. His profound interest in how stuff worked and how it could be picked apart and improved would consume more and more of this time.
As the years passed by, Deividas' curiosity grew and at the age of 15, after poking his nose where it didn't belong, he got his first job offer as a developer.
"I always liked challenging myself and one day back in spring of 2006 that got noticed by administrators of one of the biggest websites in Lithuania at the time. Before I knew it they offered me a job as Developer. That was rather fun." says Deividas.
A one way ticket to Thailand as the beginning of it all

Fast forward to 2010, Deividas moved to Copenhagen, Denmark to pursue a Bachelor in IT  while working different part-time jobs. After his studies he decided to take the classic route and join the digital agency Woumedia, where he worked for full 2 years before realizing his hunger for something more.
"In my time at Woumedia I had the pleasure of taking part in quite a few incredibly exciting projects, but in the long run I ended up feeling that what I was hungry for more. The agency life is great because it can provide with rather diverse experience when it comes to different projects, but for me it was time to throw myself into something I could cause more of an impact on. Something I could create and foresee from the bottom up."
While working at Woumedia, Deividas was trying to find direction. He needed to get away from it all and find a deeper meaning to it all, so one day he bought a one way ticket to Thailand with the thought of working remotely and no plans to return anytime soon. The next adventurous half year was filled with incredible experiences involving backpacking in Southeast Asia, while getting closer to his inner self.
One evening, an email came ticking in from three of his friends back in Copenhagen. They wanted to pitch this crazy idea and they were anxious to embark on a journey together.
"I remember that time very clearly. It came at the right time. Here I was finding my inner self in Thailand and the next day were strategizing on how we would revolutionize an entire industry. We all had different backgrounds, one in sales, one in design and two of us within engineering. We've had plenty of experience organizing some of the best known tech conferences in the region. Experience full of stress and learnings. Learnings we were ready to put to the test while help others avoiding the same headaches we had. It was perfect." says Deividas.
"Not long after I decided to finish off my trip in Cambodia and fly back to Copenhagen despite being broke, in debt and not having a place to stay nor a job to go back to. The first few weeks I was crashing on the couch of one of my co-founders' – 3 guys sharing a tiny apartment back in Copenhagen, my co-founder was eating pasta 24/7, I was sticking to noodles. It was such a crazy time but we were all willing to do what it took to make this work."
Bootstrapping, hustling and raising a round from five strong angels

Deividas points out that all four founders were bootstrapping for well over 6 months, hustling coffee and free office space, sneaking into to co-working spaces late at night to work together and doing customer interviews while on the go from cafe to cafe.
"None of us were prepared to bootstrap. In order to make it work we really had to hustle. And by hustle I mean making really crazy deals having no money. Getting lawyers to do our work for free, scoring an office space for several months through an acquaintance. In those moments it purely our vision and passion that drove us. All of us had to borrow money from our loved ones, something I personally find being one of the worst feelings ever. And were forced to do it several times over."
Not too long after that Deividas and his three co-founders landed an investment round of €550,000 from a number of well-known Nordic angel investors with a proven track record in SaaS and product. This includes Tommy Andersen (co-founder and managing partner of ByFounders), Hampus Jakobsson (venture partner at BlueYard Capital and co-founder of TAT, which sold to Blackberry for $150 million), Jacob Wandt (founder of e-conomic, which sold to HG Capital in 2013 for $100 million-plus), Anders Pollas (co-founder and ex-CPO of Podio, the project management tool sold to Citrix for €50 million), and Gregers Kronborg (ex-general partner of Northzone).
"We were really determined in getting on some of the best investors on board that had been through the same journey as we wanted to embark on. All five were very complimentary and since then, we haven't looked back. " says Deividas.
Today, Tame is a 12-person team consisting of 7 different nationalities coming from 4 different continents. One month into their public launch they have already scaled to 80+ countries and the goal is to reach 100 by end of May.  Something might just indicate these guys were right all along. Only time will tell.