Lithuanian Biotech Startup Enters the Israeli Market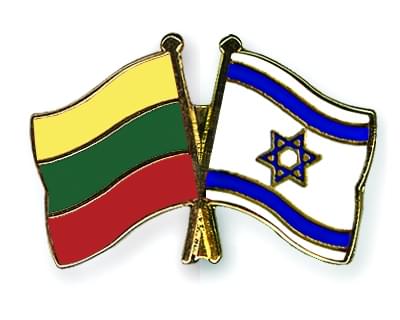 Lithuanian biotechnology company ProBioSanus has signed a representation agreement with Bharat Israel, one of Israel's largest distributors of consumer, personal hygiene and medical products. It is planned that ProBioSanus' natural, probiotic-based cleaning and personal care products will already be available to consumers in Israel this autumn. Kristina Biraitė, commercial attaché in Israel helped to establish a contact with the company in Israel.
"The procedure for registration of our products in Israel is still waiting, but the initial response to our products in the market is excellent, so we are hoping for a successful start. There is a significant interest in progressive products in Israel; there are a lot of innovative companies in operation here, so the fact that we have entered into this competitive and demanding market is a true evaluation of the products we are developing, and of course, we are grateful for the assistance from Enterprise Lithuania," says Tomas Andrejauskas, CEO at ProBioSanus.
Founded in 2012, ProBioSanus currently distributes its products in Lithuania and Scandinavia. The ProBioSanus chemical and microbiological research laboratory, into which more than 1.5 million LTL will be invested, will begin operation shortly.