IUNGO Network Hits Hard Cap and Raises $23M USD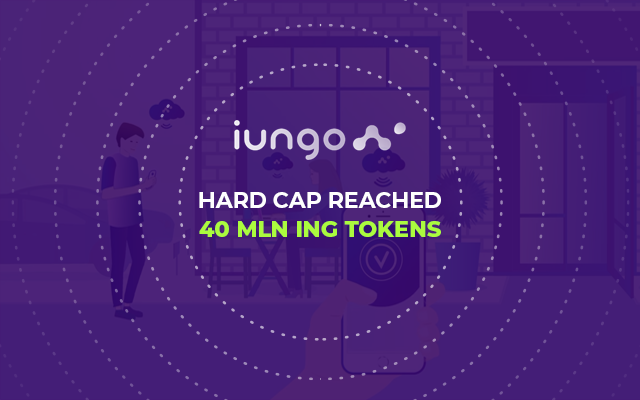 The dust has finally settled and the IUNGO Network token sale is winding down after an exciting few weeks.
The results of this sale and the response and passion for this project from our more than 11,000 token sale participants and 11,500 telegram members has exceed our wildest expectations.
"We have hit our hard cap of 40 Million ING Tokens raising $23 Million USD to execute the next phase of our road map and to build the world's first decentralized global WiFi network," says CEO and co-founder at IUNGO Ričardas Bernotavičius.
These funds will fuel IUNGO's global expansion and will be initially utilized as follows:
To hire world class Blockchain Developers, Engineers, Sales, Marketing and Customer Service Executives.
To invest in R&D and develop the hardware to bring our vision into reality
To develop our front end software applications for desktop and mobile
To open regional offices across Europe, Asia Pacific, the Americas, Middle East & Africa to focus on local partnerships with Telecoms, Enterprises, Governments and small businesses globally
To attract 3rd party DApp developers, traditional businesses and other decentralized projects to participate in the IUNGO application ecosystem
Consumer Marketing and promotion to raise awareness about the benefits of participating as a user in the freemium IUNGO Ecosystem
Legal & Compliance to ensure we can operate in as many jurisdictions as possible as a partner to local authorities and not a threat
IUNGO will partner with NGOs and Governments to help bring internet to the several billion people in the developing currently without access, strategically expanding our global reach
"More details will follow over the coming days and weeks and I cannot express how excited and fired up our team is to make a dent in the universe," says Ričardas Bernotavičius.
The smart contract is now closed so please do not send ETH there. The IUNGO wallet remains open to finalize purchases and update your ERC20 wallet for token delivery etc.