Expert teams create solutions for solving the water pollution problem in the Baltics and the world.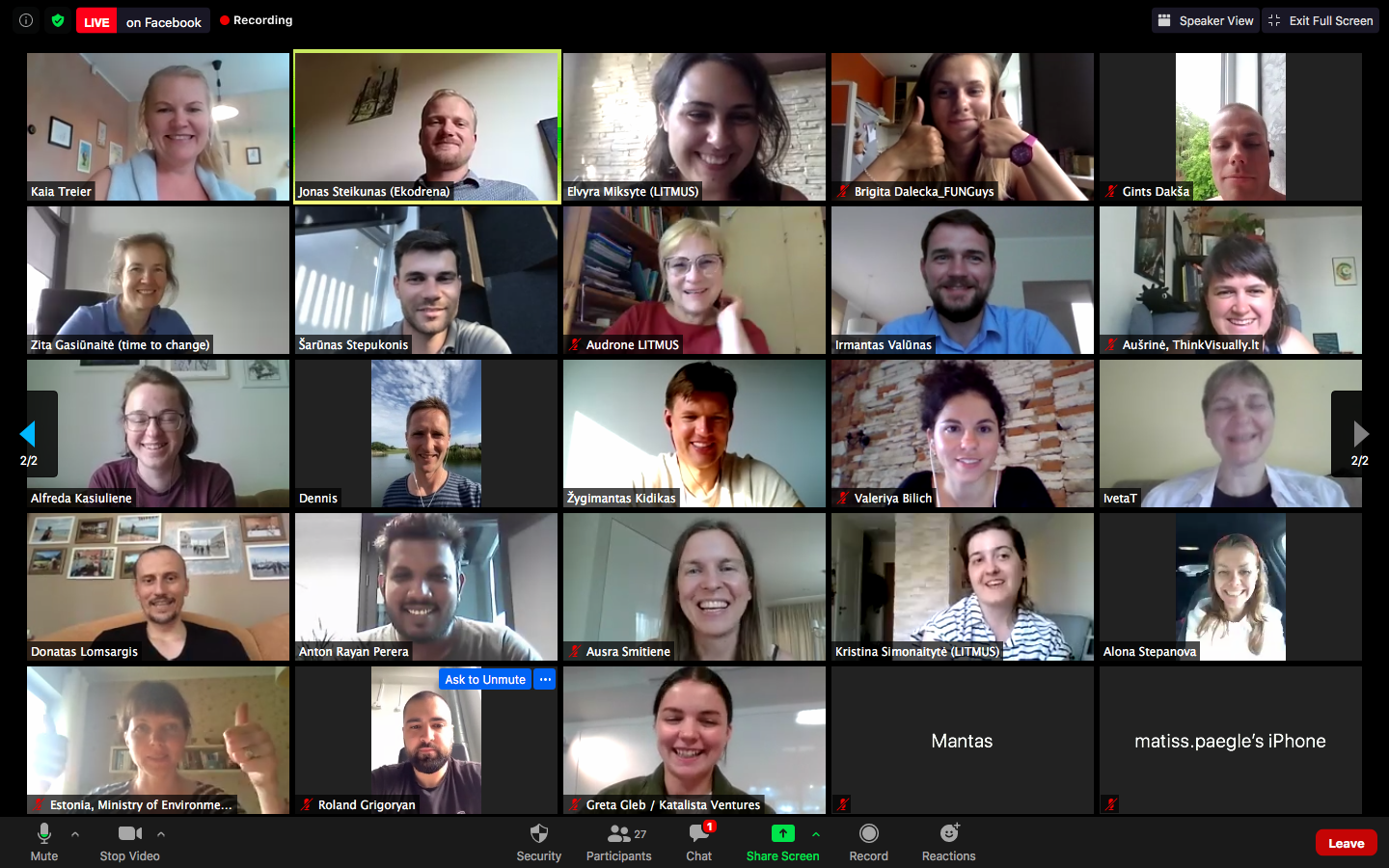 The winners of the international pan-Baltic Clean Water Hackathon are two startups – Latvian startup PurOcean and a Lithuanian startup Ekodrena. 
Ekodrena – the winner from Lithuania – created a regulated drainage system helping both nature by slowing down the eutrophication processes in the surface and farmers by helping them have richer yields. The farmers can regulate the water level according to the needed one for their yields and work for the more sustainable agriculture at the same time. 
PurOceans – the winner from Latvia – has developed a unique technology that is able to clean up the waterbody's floor sediments, microplastic, chemicals, and other pollution elements. PurOceans technology – a total solution that performs a sophisticated process of cleaning a water body floor – analyses the condition of polluted areas, identifies the density, level, and depth of pollution, live monitoring of the cleaning process, and simultaneous decision making.  
"Clean Water Hackathon" was organised by one of the biggest private equity funds in the Baltics BaltCap and an innovation consultancy and startup accelerator Katalista Ventures. 
"Clean Water Hackathon" lasted for a record-long 12 days in which time the teams participated in 85 meetings with experts and partners. The event attracted a great number of international organisations from all three Baltic countries, Spain, Sweden, Denmark, and the UK. Organisations included such key market players in the water ecosystem like the Ministries of the Environment in Lithuania, Latvia, and Estonia, Environment Investment Center in Estonia, Race for the Baltic accelerator, KPMG, Cobalt law firm, Black Unicorn PR and many others.
One of the main partners – Nordic Environment Finance Corporation (NEFCO) – has created an opportunity to fast track the applications to receive funding for 4 teams – EkoDrena, PurOceans, FunGuys, and Biovala.
The aim of this innovation event – use novel innovation tools and work methods to solve the water pollution problem. The teams were mentored by numerous experts from various areas – marketing, law, environmental protection, business, information technology, and more. As the teams were solving the challenges they face in daily work life, the solutions actually have a huge potential to grow further and scale the positive impact of the solution to global markets. 
7 carefully selected teams were participating in the hackathon. The teams were of high variety –  startups, university research teams, non-governmental organisations, environmental activists that are already working on water pollution challenges.