Digital Innovation Baltic Fellowship Program Invites Tech Leaders to Solve The Issues Of Global Digital Transformation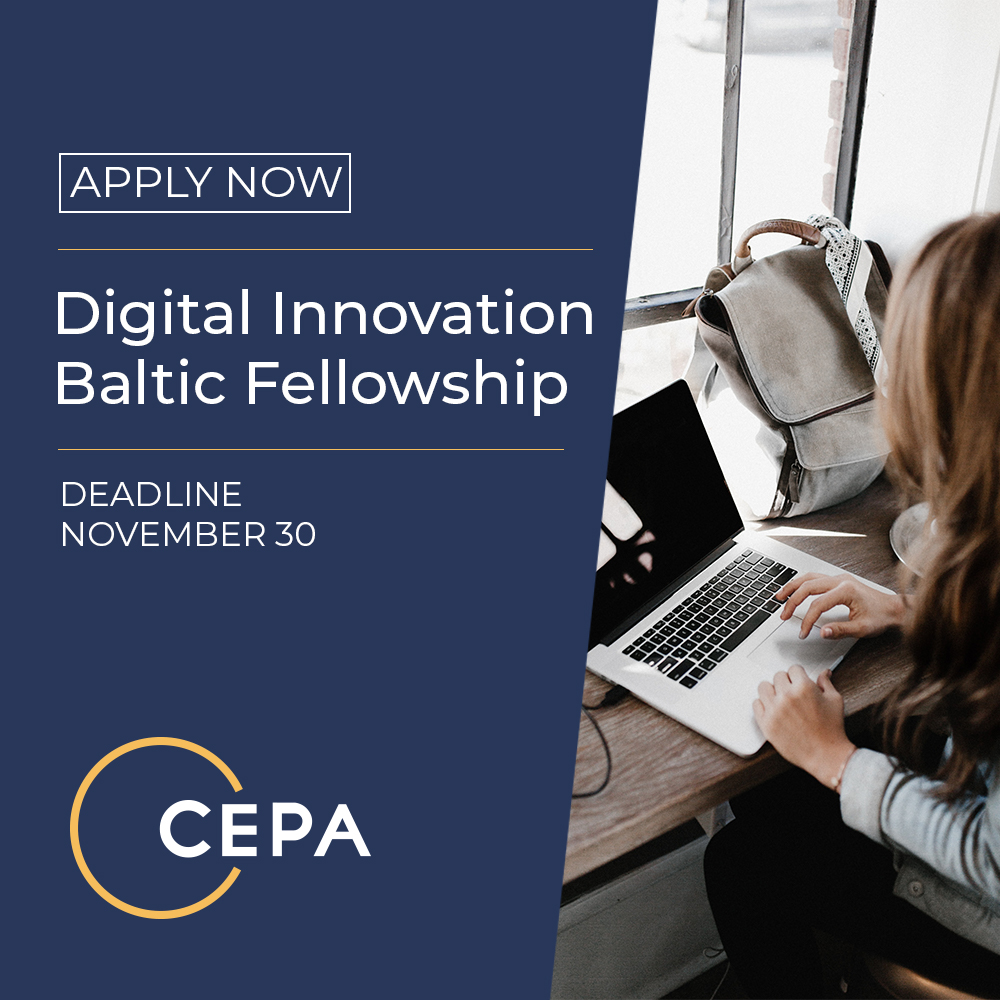 The Center for European Policy Analysis (CEPA) is now accepting applications for the 2021 Digital Innovation Baltic Fellowship Program. The program is a seven-month virtual fellowship open to rising early- to mid-career tech industry professionals and tech-policy entrepreneurs from the Baltic states (Estonia, Latvia, Lithuania) seeking to build partnerships in the U.S. and help address public sector challenges with innovative tech solutions. The program is expected to run from early January 2021 through late July 2021. The program participants will be selected through a competitive process.
The main goal of the fellowship program is to develop and support a network of next-generation transatlantic leaders in the tech space. The program is designed to facilitate collaboration between the Baltic and the U.S. tech industry and policy professionals and help address and offer innovative digital tech solutions to societal issues facing the transatlantic community. Through this fellowship, those selected will acquire in-depth knowledge about the U.S. tech and digital sectors and share their own experience with counterparts in the U.S. The program is generously supported by the Baltic-American Freedom Foundation (BAFF).
Digital Innovation Baltic Fellows will:
Participate in virtual meetings and roundtable discussions with U.S. tech partners and experts on key issue areas, including: AI, GovTech, FinTech, emerging technologies, 5G, among others.
Receive one-on-one mentorship from an expert in the field and have access to CEPA's network of fellows.
Produce an issue brief on tech policy issues offering recommendations for the transatlantic policy community.
Provide briefings to U.S. policy makers and the broader expert community on the research findings.
Publish short articles for CEPA's flagship publication, Europe's Edge.
Enroll in edX, a platform that provides online courses from top-ranked universities in the world, that would culminate in professional certification.
Fellowship Stipend
The fellowship offers a stipend of $500 per month for the six-month period. Additionally, the stipend of $1000 will be provided for each Fellow to acquire a professional certification through edX.