"Corporate Challenge" Calling AgriTech Startups! Plant Stress Assessment Challenge by Vikonda Group!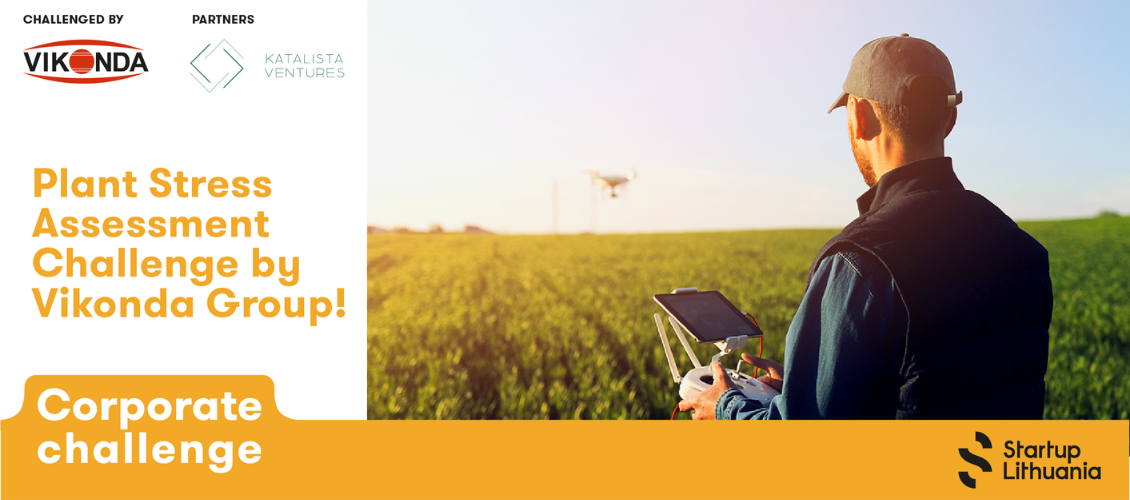 Thriving for challenges? Here is one for you!
Take part in "Plant Stress Assessment Challenge by Vikonda Group" and create a solution for Vikonda Group in the Agritech field.
Guessing what is behind this challenge?
🌾 Plants can experience stress for a variety of reasons – weather, rainfall, soil, chemical or physical exposure levels, pests, and so on. In Vikonda Group business today, an assessment of the exact causes of stress in winter and spring wheat, winter rape, beans, sugar beet, and corn, lacks accuracy and is subject to interpretations. Vikonda Group is looking for MVP or later-stage startups that would help to identify exact plant stress causes in a precise and timely manner.
Participating teams are also welcome to make other suggestions that could help Vikonda's agribusinesses, including its processes, become more advanced, efficient, and sustainable.
Do you think you can create a solution for this challenge?
👉 Hurry up to register!
👉 Registration: https://bit.ly/2W4vrgg
👉 Application deadline: 14 February 2021.
Try to find a solution for this challenge and win a special prize established by Vikonda Group.
❗️ Attend this challenge and win a strategic partnership with Vikonda Group to develop the idea further.
*This challenge is a part of Startup Lithuania project "Corporate challenge", in which the main goal is to increase the collaboration between young innovative Lithuanian tech companies and businesses to overcome different day-to-day operational challenges.