Companies looking for financing are invited to apply for Seed Forum Process!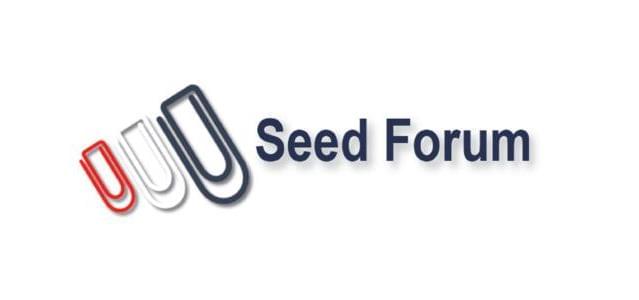 On February 7th the international non-for-profit organization Seed Forum in co-operation with Enterprise Lithuania organizes Fundraising Education and Pitch Training seminar – "How to acquire financing from private financial investors and how to present them investment projects".
In the period of 4 years more than 50 Lithuanian companies have been trained and educated in fast growth by Seed Forum and at least 10 Lithuanian companies have been presenting their business concepts to investors outside Lithuania. On the 17th of October, 2013 at the 8th Seed Forum President Valdas Adamkus said: I believe, we need to increase those numbers many times and show the world, how innovative and successful in business Lithuania can be!
The only requirement for the company is to fill in the Seed Forum Standard Business Summary in English.
Registration ends on the 1st of February.
February 7th, 2014 all nominated companies will be invited to an one-day Fundraising Education and Pitch Training seminar which includes an intensive theoretical lecturing as well as individual coaching in presentation techniques. Lectures and individual training program are conducted by Seed Forum representatives and expert professionals in English language.
The price for one companies' representatives participation in the SF Fundraising Education and Pitch Training Seminar is EUR 100; no more than two representatives of a company may attend. All companies&presenters participating in the Seminar will be evaluated and out-selected to present in the Seed Forum Investor Forums.
Seed Forum Vilnius will take place March 6th, 2014 in Swedbank Vilnius.
Seminar participant target group:
Innovative Start-ups in active search for additional funding;
Well established companies with additional private equity requirement;
Growing export-oriented companies with an interest to establish an active presence in particular export markets.
Seed Forum is a global market place for companies "born global" and investors looking for new ideas and financial growth. The main objective of Seed Forum is to facilitate obtaining initial or venture capital without any regional or national borders. Seed Forum is currently running investor matchmaking forums in more than 40 countries worldwide.
Seed Forum investor conferences are closed events for presenting companies, investors and relevant parties only.