An Olympic athlete Kęstutis Navickas joins Startup Olympics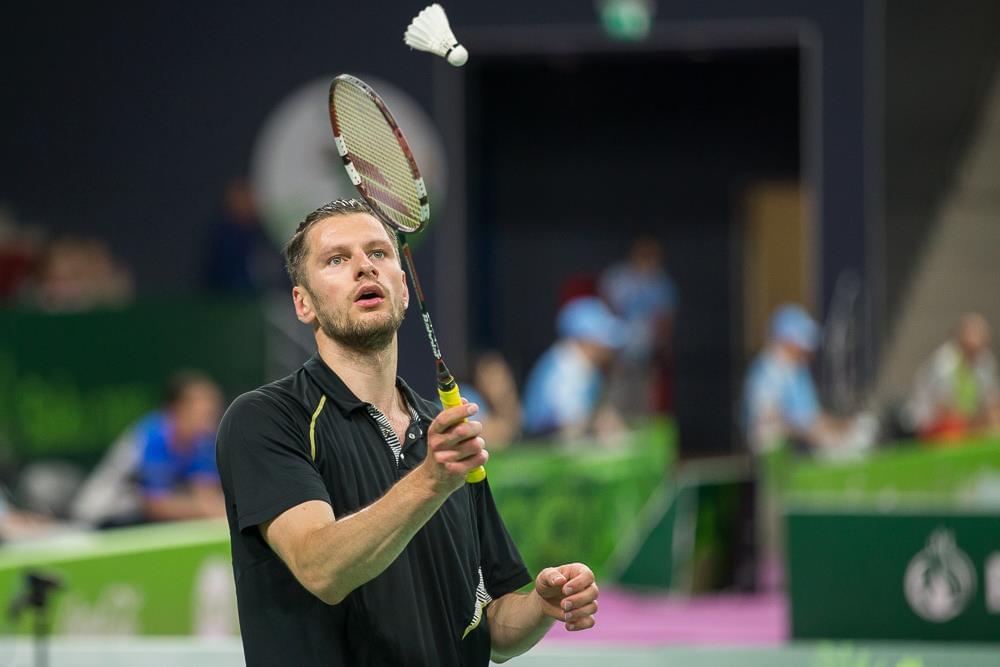 (Kęstutis Navickas. Picture by LTOK)
Startup Olympics will happen in Vilnius Tech Park already on August 10th, so we have got some exciting news for you. An olympic athlete, that participated in European Games in Baku in 2015, Kęstutis Navickas kindly agreed to join this event and will come to teach participants to play badminton and share his experience and insights about the game as a jury member.
"I am happy to participate in this unique event. I am thrilled with the opportunity to see the most perspective startups competing in a friendly badminton game, which is encouraging as well as entertaining", says Kestutis Navickas.
The event promises to deliver even more demanding team challenges, ranging from badminton, managed by Kęstutis Navickas, to less serious challenges, like flip the cup, totaling 9 games.
The winners of each game will be awarded. Points of 3 leading teams from each game will be added to the final results, where one single startup will become the Champion of the Startup Olympics 2017. So take your chance to register now!
As an individual to join the startup team
—
Main Partners:                   Partners:
                                           Kestutis Navickas Badminton Academy