Apply to Data Portability and Services Incubator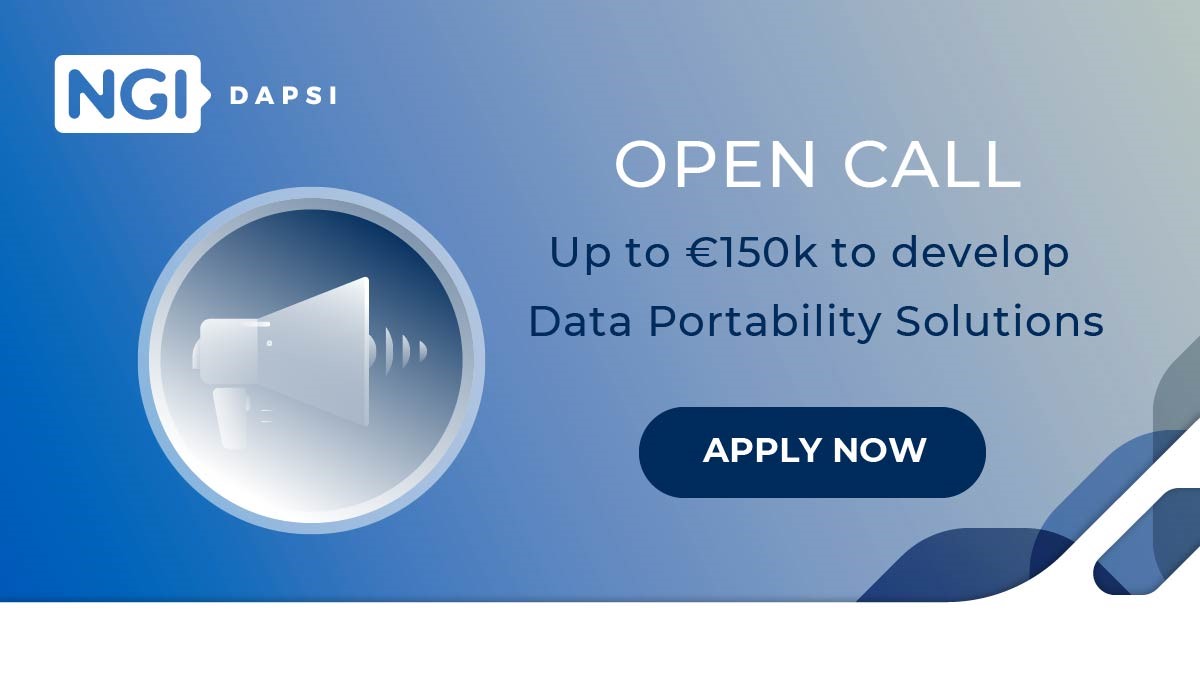 The Data Portability and Services Incubator (DAPSI) is looking for internet innovators in Europe, with ideas to solve Data Portability challenges, for a vibrant 9-month programme (September 2020 to May 2021), supported by the European Commission's Next Generation Internet initiative.
DAPSI's goal is to make it significantly easier for citizens to have any data which is stored with one service provider transmitted directly to another provider, addressing the challenge of personal data portability on the internet as foreseen under the GDPR.
Selected participants get:
• Up to €150K equity-free funding
• Free access to top infrastructure
• Free training in business and data related topics
• Free coaching
• The opportunity to participate in a vibrant ecosystem and shape the internet of the future.
Applications are now open on F6S until 22 April at 12:00 (noon) CEST!
More information on: https://dapsi.ngi.eu/apply
Join DAPSI's webinars and have all your questions answered on the application process.
16 March at 15:00 CEST http://bit.ly/2v1RQRp
18 March at 10:00 CEST (French) http://bit.ly/3ckUF0N
8 April at 11:00 CEST http://bit.ly/39xt7Dn