System Software / Firmware Engineer
Collective HUB | Vilnius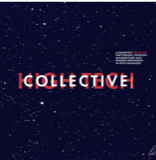 COLLECTIVE is a growing High Tech Hub based in Baltic's, Vilnius that offers its employees a challenge to build a new approach to Start-up ecosystem and to participate in tech projects development that will have a high impact on the market. HUB is focusing on 4 key segments of tech market: wearables, positioning, IoT, energy security.
Working on multiple tech projects requires a growth of our team of experts and now we're looking for System Software / Firmware Engineer.
Requirements:
– Minimum of 3 years of related experience.
– 3+ years embedded programming experience in C.
– Experience in using various hardware & software tools used in tech product development.
– Knowledge of C++, Bash, Python, Lua.
– Experience in creating software solutions on Linux, and for Embedded Linux.
– Experience in creating firmware for micro-controllers.
– Basic knowledge of electronic schematics.
Responsibilities:
As a team member, you will be responsible for software development, firmware development for micro-controllers, advising on software architecture for multiple projects of COLLECTIVE HUB.
Why should you apply?
If you are looking for a challenging and dynamic workload and want to participate in the development of multiple projects in start-up sphere, while giving an attractive salary, flexible working hours and full social guarantees package together with other benefits- COLLECTIVE might be an ideal place for you.
How to apply?
By 15th of September, send us your resume to an e-mail: mindaugas.Zukauskas@promwad.com with subject: system software/firmware engineer.
More information about us on: www.collectivehub.tech