System Administrator
Biomatter Designs | Vilnius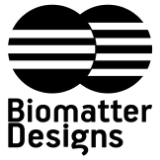 Introduction:
At Biomatter Designs we are pioneering the technology for Generative Protein Design and actively seeking exceptional and passionate people to join the team. Currently, we are looking for a System Administrator who will be responsible for our IT infrastructure.
Responsibilities:
• Infrastructure related responsibilities:
– Maintaining OS updates, configurations, cleanups, and backups.
– Ensuring that infrastructure is secure and adheres to industry standards.
– Monitoring the utilization and health of the infrastructure.
– Planning of infrastructure expansion.
– Optimizing infrastructure.
• Building and maintaining development environments (Conda, Docker, CI, and similar).
• Building, testing, and deploying internal tools.
• Assisting in debugging and fixing code related issues.
• Automating repetitive tasks.
• Providing support: helping to troubleshoot any issues related to the development environment, communicating any changes, down-times.
• Assisting in choosing the company hardware (analyzing reviews, estimating maintenance costs, reliability, and similar).
• Innovating: coming up with solutions that may improve the productivity of the research and development team.
Minimum Qualifications:
• Experience in one of the following positions: DevOps, IT infrastructure, system administration or Network Administrator.
• Experience with Unix-based systems.
• Experience in monitoring and maintaining various systems, infrastructure, and software.
• Knowledge of system security (e.g. intrusion detection systems) and data backup/recovery.
• Ability to work proactively on own initiative and be self-supervised.
• Willingness to carry out extensive research to find optimal solutions.
• Desire to automate everything.
• Programming experience with Python and Shell scripting.
Preferred Qualifications:
• Experience with cloud computing services (e.g. GCP)
• Good understanding of computer networking, routing, DNS, VPN and firewall concepts.
• Software development experience.
• Experience in a biotechnology or biomedicine related company.
Our offer:
• An opportunity to join an innovative startup that is pioneering the game-changing technology for protein design.
• Diverse and exciting challenges.
• Work environment in which you can develop your talent and realize ideas and innovations within a competent team.
• Flexible working arrangements: with core hours of 10am-4pm, you can choose a pattern that works for you.
• An attractive, market-oriented salary aligned with your qualifications (1800 to 2700 Eur gross monthly).
We are an equal opportunity employer and value diversity at our company. We do not discriminate on the basis of race, religion, color, national origin, gender, sexual orientation, age, marital status, veteran status, or disability status.
Contacts to apply: indre@biomatterdesigns.com