Senior SEO Manager
Whatagraph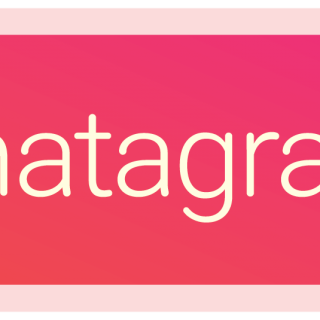 Whatagraph is the go to platform for brands and agencies to simplify their marketing data to drive business outcomes with growth and profit in mind. We do that by fetching all the marketing performance data on the web and provide a birds-eye view of marketing performance at any given time to drive the business forward. We're looking to scale our Go-To-Market and become the category leader within marketing analytics in the coming years.
As a Manager for the Partnerships Development team you'll be leading one of the largest B2B sales teams in Lithuania, a 20+ strong Partnerships Development Executive (PDE) team across inbound and outbound, including the Lead Research Specialist (LRS) team. You'll work alongside the Senior Vice President of Client Partnerships, Director of Client Partnerships and Sales Ops Manager. Being a hyper growing SaaS business, you'll thrive in a highly dynamic environment working alongside the best in class sales talent coming from different walks of life whether it's Google, SimilarWeb, Dell etc. with a key focus on making each individual in your team successful.
In this role you will
-Recruit, train and optimise a team of PDEs and LRS responsible for inbound and outbound sales engagements.
-Be responsible for disciplinary procedures within the team.
-Use data, refine the sales pitch and process to achieve optimum results.
-Establish metrics and help the team improve by understanding their performance.
-Identify sales process improvement with a focus on continuous improvement.
-Design, implement, and improve lead management, forecasting and planning.
-Support preparation of executive management presentations of PDE & LRS performance and key performance measurement indicators.
-Identify technology investments to support PDE & LRS productivity.
-Ensure sales intelligence is provided to the wider Client Partnerships organisation.
-Design and develop reporting tools and dashboards.
-Support assigning PDE & LRS quotas.
-Cross-team collaboration with Operations, Customer Success, and Marketing.
What we offer
-OTE of €2,100 – €2,800 net/month depending on the candidate's experience.
-International environment: We work with digital marketing professionals and agencies from the US, Canada, Western Europe and the APAC.
-A connected team: You will be working together with 20+ Partnership Development Executives, alongside our Senior Vice President of Client Partnerships, Director of Client Partnerships and Sales Ops Manager. – we know how important teamwork is in achieving great results.
-A product that grows: We are big believers in creating what matters. Our platform enables marketing professionals to understand their performance data and with regular exciting new feature additions you will be at the forefront of communicating new value to our future customers.
-A company that grows: Doubling in revenue in the past year, and tripling the number of our talented people, we have ambitious expansion plans for our Sales team in the coming months.
-Professional growth: We hire people we trust, and we give team members autonomy to do their best work. To enable that, you'll get our full support with regular feedback, conferences, and access to e-learning platforms.
-Flexible work environment: An option to hop between offices in Vilnius and Klaipeda, as well as an ability to work from home with equipment to build your own workspace.
Deadline for Applications: 2021/07/31