Senior Developer
Railsbank | Vilnius, Lithuania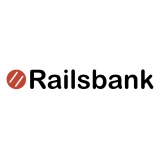 We are expanding our Senior Software Development team in Vilnius, Lithuania.
Railsbank is in business to deliver global banking through our technology platform that brings together banks and business customers to transact business digitally and in a compliant way.
Our current technology platform is written in Clojure and uses Datomic. We do not expect you to be an expert in those, but we expect you to have solid experience in coding which will allow you to transform into a Clojure and Datomic guru.
The initial backlog consists of integrations to our partners (banks, payment processors etc.), therefore experience in financial sector is a big plus.
We are a startup, so previous experience in startups or the startup and Agile mindset is essential.
Professional skills:
– 5+ years of commercial coding experience
– TDD is your habit that you do not even think about
– Automation and tooling are your best friends
– Simplicity is at the heart what you do
– You are ok to read partners' integration specs and clarify the issues directly with them
Personal skills:
– Agile mindset: delivering value in smallest possible increments
– Teamplayer: helping others is your key skill
– Getting things done: you take responsibility and accountability to get results delivered
– Communication: you know how to explain tech stuff not only to teammates, but also to management.