Sales Development Representative (SDR) | Full-time
70Ventures Accelerator | 70Ventures, Arklių gatvė, Vilnius, Lithuania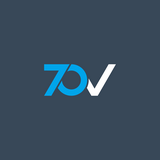 Apply on: https://www.70ventures.com/sales-development-representative
At 70Ventures, we back the most promising B2B entrepreneurs. We help them to build top-notch data-driven sales teams that deliver predictable revenue.
Our portfolio companies are constantly looking for performance-driven talents. Want to join the next fastest growing B2B startup in the region?
If you have lead research experience, strong interest in B2B sales and a structure & performance-oriented mindset, then this job might be your next best move!
TIME REQUIRED: Full time with flexible hours.
We're strong advocates of flexible time management and don't believe that a 9-to-5er will bring the most results. We build and work with performance-based organisations and have only one religion – TARGET. 🎯
YOUR RESPONSIBILITIES WILL INCLUDE:
– Recruit, manage and train a team of Lead Research Specialists to create and control a predictable leads pipeline 🤝
– Run, monitor and constantly improve outbound outreach campaigns to potential customers using our data-driven sales methodology 🚀
– Reach out and qualify every single inbound request 📞
Constantly update CRM and Follow-up on the existing pipeline 💻
– Book meetings, Book meetings and Booooook meetings with potential customers so you can constantly reach your weekly/monthly targets to earn and earn your bonus 💸💸💸
WHAT WE OFFER:
– Competitive remuneration 💸
– Training best practices and constant updates of responsibilities above 🤓
– Flexible working hours football table & unlimited snack supplies in the office 🍕🎮
– Constant team buildings and activities 🐱‍👤
– Work with the next big startup from the Baltics & Nordics and boost your career 🙌
Apply on: https://www.70ventures.com/sales-development-representative
Or drop me an email to aivaras@70ventures.com