Sales Development Representative in a B2B startup
70V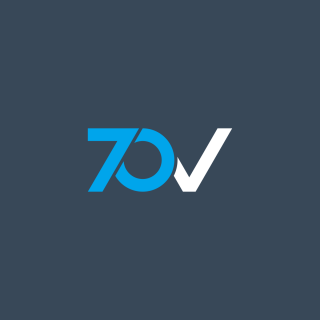 At 70Ventures, we back the most promising B2B entrepreneurs. We help them to build and scale in-house specialized sales teams to fuel a predictable revenue engine!
Your primary objective will be to reach out and begin conversations with potential clients in order to book meetings. This involves finding creative ways to reach prospects via email, phone, social networks and more.
We are a fit if:
– you love connecting with lots of people and starting conversations,
– the idea of working in a startup and going to market from scratch excites you,
– you have lead research experience, strong interest in B2B sales, structure and performance-oriented mindset,
then this job might be your next best move!
TIME REQUIRED: Full time with flexible hours.
We're strong advocates of flexible time management and don't believe that a 9-to-5er will bring the most results. We build and work with performance-based organisations and have only one religion – TARGET. 🎯
YOUR RESPONSIBILITIES WILL INCLUDE:
– Recruit, manage and train a team of Lead Research Specialists to create and control a predictable leads pipeline 🤝
– Run, monitor and constantly improve outbound outreach campaigns to potential customers using our data-driven sales methodology 🚀
– Reach out and qualify every single inbound request 📞
– Constantly update CRM and Follow-up on the existing pipeline 💻
– Book meetings, Book meetings and Booooook meetings with potential customers so you can constantly reach your weekly/monthly targets to earn and earn your bonus 💸💸💸
WHAT WE OFFER:
– Competitive remuneration: base salary + uncapped commission 💸
– Go through certified training best practices and constant updates of responsibilities above 🤓
– Work with the next big startup from the Baltics & Nordics and boost your career 🙌​
– Join a community of personal & professional growth-oriented people. A training intensive culture that inspires you to learn, grow and lead by example
– Constant collaboration with founders and teammates on finding ways to achieve the best results 🏆
– Unlimited coffee & snack supplies in the office located in Vilnius Old Town
OUR VALUES
B2B Sales gets a lot of bad rap for all the wrong reasons.
Wanna find out what are qualities that all the best salespeople have in common?
Read our B2B Sales Manifesto: https://www.70ventures.com/post/the-7-principles-of-b2b-sales-professionals
Contacts to apply: https://www.70v.com/sales-development-representative
Deadline for Applications: 2021-07-09