Sales Development Representative
70V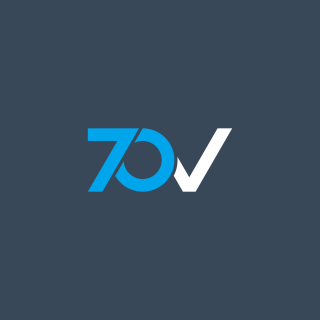 THE COMPANY:
70V's startups offer a rewarding career path for people that love to see the birth, growth, and success of a company.
Get years of experience in your first 6 months. Join a striving sales community that will always have your back. Get promoted within 8 to 18 months.
Once you apply, we will talk about specific companies that are looking for talent. To learn more, you can check the 70v.com/portfolio page.
THE ROLE:
Previous sales experience is not required.
Your primary objective will be to reach out and begin conversations with potential clients in order to book meetings for your colleagues. This will help the sales team to have a predictable sales funnel. That involves finding creative ways to reach prospects via email, phone, social networks, and more.
WE ARE A FIT IF:
You love connecting with lots of people and starting conversations
The idea of working in a startup and going to market from scratch excites you
You have a strong interest in B2B sales and a performance-oriented mindset
​
TIME REQUIRED: Full time with flexible hours.
We're strong advocates of flexible time management and don't believe that a 9-to-5er will bring the most results. We build and work with performance-based organisations and have only one religion – TARGET. 🎯
YOUR RESPONSIBILITIES WILL INCLUDE:
Run, monitor, and constantly improve outbound outreach campaigns to potential customers using our data-driven sales methodology 🚀
Reach out and qualify every single inbound request 📞
Constantly update CRM and Follow-up on the existing pipeline 💻
Manage and train a team of Lead Research Specialists to create and control a predictable leads pipeline 🤝
Book meetings, Book meetings, and Booooook meetings with potential customers for your colleagues so you can constantly reach your weekly/monthly targets to earn and earn your bonus 💸💸💸
WHAT WE OFFER:
Competitive remuneration: from 800 EUR net base salary + uncapped commission = earn more than 1k EUR in hands 💸. Top performers earn 2k+ EUR after taxes 🤑
Go through certified training best practices and constant updates of responsibilities above 🤓
Work with the next big startup from the Baltics & Nordics and boost your career 🙌​
Join a community of personal & professional growth-oriented people. A training intensive culture that inspires you to learn, grow and lead by example
Constant collaboration with founders and teammates on finding ways to achieve the best results 🏆
Flexible working hours with a hybrid workplace model and remote-work option.
KEY FACTS ABOUT 70V COMPANIES:
➡​ ​​40 portfolio companies targeting the global market.
➡ 1st successful exit – Paysolut – increased revenue by 10x in the 1st year
➡ Top SDRs make €2K+ after tax per month
➡ Top SDRs get promoted to AEs in 8 to 18 months
➡ Recruited and trained 150+ people based on certified training
OUR STARTUPS' VALUES: https://70v.com/post/the-7-principles-of-b2b-sales-professionals
70V STARTUPS' CULTURE: https://meetfrank.com/blog/companies/70v-the-place-for-growth/
Contacts to apply: https://www.70v.com/sales-development-representative
Deadline for Applications: August 20th