RELATIONSHIP MANAGER BANKING & FINANCIAL INSTITUTIONS
Nikulipe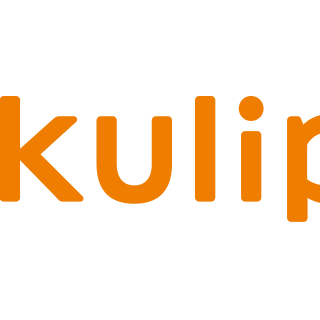 About the company
Nikulipe is a Fintech company that facilitates access to Emerging and Fast-Growing market for Fintechs, Payment Service Providers, and their merchants by streamlining cross-border payment solutions. By providing consolidated access to locally preferred payment methods or creating payment solutions where there are none, Nikulipe unlocks access to new markets.
The company was founded by payments industry experts that have a vast experience in the Fintech-industry, with direct expertise in payment industry technology and business development from companies like PPRO, Banking Circle, Amazon, etc.
Our team is driven by a company vision: empower customers from Emerging Markets to take part in global e-commerce. We believe in culture, where each and every employee is feeling proud of what they do, where he/she can contribute to the long-term future of the company or its goals. Hence, the DNA that we hope our future team members will also hold dear: Learn and be Curious, Have Courage, Focus on People, Take Ownership, Act with Integrity, Celebrate Diversity, while Fostering the Spirit of Collaboration.
We are further growing our team and looking for the RELATIONSHIP MANAGER BANKING & FINANCIAL INSTITUTIONS to join and report to COO of the company.
What you will do:
• Build new relationships with banks and maintain established connections.
• Open local corporate bank accounts for the company in needed countries.
• Identify potential banking/payment partnerships and other growth opportunities.
• Support treasury team during the initial setup process.
• Be the main link between infrastructural partners and company's operational teams.
• Analyse the local requirements for expansion to new markets and ensure local compliance requirements are met.
• Fulfil requirements by local banks in different countries: establishing local entities, acquiring local approvals/permissions, adjusting compliance requirements, arranging necessary documentation.
• Prepare and present actionable business intelligence reports about the market, participants, and expansion.
What we expect:
• 3-5 years of proven track record of working within a high-performance environment.
• Have highly collaborative 'can-do' attitude.
• Good understanding of financial services.
• Experience in managing complex projects and being agile.
• Keen to take ownership, eager to learn and adapt quickly.
• Strong attention to detail.
• Have an analytical approach to daily tasks and decision-making.
• Ability to build good relationships with the team and managers at all levels.
• Excellent at communicating in spoken and written English (it is our working language).
• Business development or other work experience in international markets would be an advantage.
What we offer:
• International team and global mindset (founders from Germany & Austria).
• Learning from business leaders, who have successfully founded and ran Fintech companies that reached Unicorn status.
• Dynamic work environment and personal development plans.
• Ability to significantly contribute to meaningful projects in uncharted area of Fintech.
• Working alongside curious, supportive and open-minded professionals.
• Reassuring colleagues who have a desire to learn, share and innovate.
• Flexible working hours from our modern office in Vilnius or partially remote.
• Team building and motivational events, including conferences, shows, tastings, etc.
• Private health insurance.
• Competitive remuneration package.
The salary for this position starting from 3,000€ (gross) per month. The salary varies on the level of your experience.
If this sounds interesting, you may well just be the person we need. Apply now or send your CV to career@nikulipe.com
Contacts to apply: Tomas Snitka
Deadline for Applications: 2021-06-13