Quality Assurance Specialist
Bankera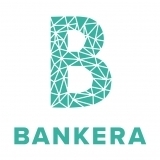 Bankera – a company in charge of a Centre of Information Technology (IT) and Professional Competence in Lithuania, providing programming services and other IT solutions. The products created by us will be implemented by the businesses that are operating within the European Union, as well as other countries of the world. The main goal of Bankera is to create IT systems designed for the financial market, focused on traditional payment systems that would fit the needs of a modern and innovative client.
We are looking for highly talented and driven individuals from around the globe who can bring new perspectives to our company. Explore our current job openings and find a career you love at Bankera. Check out more about us on our careers page (https://careers.bankera.com/).
QUALITY ASSURANCE SPECIALIST
Bankera's ecosystem clients enjoy a handful of services and products that facilitate the way they manage their finances. As a Quality Assurance Specialist, you will help us deliver the best user experience to every single one of them. Quality Assurance Specialist jobs at Bankera include testing our products by creating, reviewing, and updating quality assurance tasks. Your role will be essential for the people who trust Bankera and its services.
You should find it interesting to:
• Execute manual and automated test cases, verify, analyse, and report results
• Develop and improve automated tests
• Ensure that products and services meet quality, performance, safety, and reliability standards
• Verify defect fixes, improvements, and change requests
• Test environment maintenance
• Prepare all materials needed for testing (checklists, test data, etc.) and write documentation
• Contribute to the acceptance criteria development with the team.
You will work with:
• Functional testing
• Usability testing
• Integration testing
• Load testing
• Regression testing
• End-to-End testing
We would love you to have:
• Experience in testing of web, back-end, and mobile applications
• Knowledge of testing tools
• Understanding of the full software development lifecycle (from gathering requirements to delivery and support)
• Awareness of test automation and ability to spot points of value in the process
• Ability to identify technical/non-technical issues
• Attention to detail
• Empathy and ability to work in a team
• Good problem-solving skills
• Analytical mindset
• Good time management and organizational skills.
Salary in this position for junior/mid level specialist ranges from 900 – 3300, for senior level from 3300 – 8200 (before taxes). The final offer depends on your experience, competence, and motivation.
By applying for this job position you confirm you have read and understood Candidate Privacy Notice (https://careers.bankera.com/en/candidate-policy/).
Confidentiality guaranteed. Only selected candidates will be informed.
Contacts to apply: careers@bankera.com