QA Engineer (Manual)
SDK.finance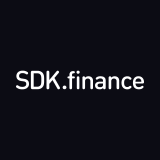 SDK.finance, a European-based core payment platform serving clients across the globe is looking for talents! SDK.finance has beaten VISA and every other major player in FinTech in terms of API endpoints. And this is only the start.
We would like to announce a new vacant position in the capacity of QA Engineer (Manual). The ideal candidate must be a Lithuanian/EU/EEA citizen or permanent resident of Lithuania with a valid work permit and should meet the following qualifications criteria. If you are interested in this opportunity, do not hesitate to contact us.
Required skills:
— Experience at least 2 years;
— Knowledge of SDLC;
— Strong knowledge of bug lifecycle, understanding of its impact on the system;
— Understanding of Testing methods and methodologies and differences;
— Knowledge of test design techniques. The ability to put them into practice;
— Understanding the work principles of the bug tracking systems;
— Work experience with API services;
— Experience in managing test documentation;
— Mobile testing experience;
— Understanding Agile Development Techniques;
— Good communication skills;
— Level of English strong intrm+.
— Strong intermediate level of Russian.
As a plus:
— Automation experience.
Responsibilities:
— Design and development of Test Cases;
— Creating maintainable test artifacts also traceable to requirements;
— Ensuring all development tasks meet quality criteria through the test;
planning, test execution, quality assurance, and issue tracking;
— Contributing toward predictable delivery of quality release.
Contacts to apply: alena.aleva@sdkfinance.com
Deadline for Applications: 24/06/21