Programme Director
Women Go Tech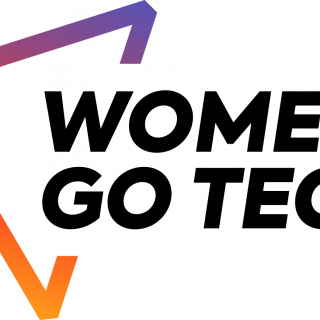 Women Go Tech is a mentorship program designed for women talent to get inspired, break the stereotypes and discover careers in the tech world. We stand for equal opportunities, diversity and inclusion, and empowerment of talents to succeed in the tech world.
The program was launched at the end of 2016 and up till now we had four successful seasons with 2000+ applications, 400+ selected participants, numerous physical and online events, workshops and a lot of positive change. In 2020 we secured funding from Google.org, which helped us launch a new online entry level program "Discover Tech" and started offering Women Go Tech internationally. Now we are preparing to kick off the fifth season of our core program and are looking for an experienced manager to join the program and lead it to new heights.
Responsibilities include:
● Full ownership to execute and lead the program, including representing "Women Go Tech" locally and internationally, managing roadmap, priorities and timeline to deliver all our products on time and with the highest quality.
● Working with our current sponsors and partners, ensuring all agreements are delivered and expectations are met, as well as, proactively working on building a healthy pipeline for new partnerships and fund-raising opportunities.
● Team management, including hiring new team members, coaching and developing our current team, optimizing team operations and ensuring we work not only hard but also smart.
● Ensuring sustainable financial planning and execution and accountability, as well as, the legal governance of the organization at the highest standard.
● Accountability and close collaboration with the board members.
We expect:
● 5-7 years of experience in project management.
● 2-3 years of experience and a great track record as a team manager.
● Experience in B2B sales and business development in Lithuanian market, experience with
additional markets is preferable.
● Strong stakeholder management skills, both internally and externally.
● Great organizational skills and passion for smart processes, optimizations and automations.
● Understanding of gender equality, talent development and/or NGO sector.
● Excellent verbal and written English and Lithuanian skills.
We offer:
● The chance to make a difference where it really matters.
● Full time position with flexible working hours and full ownership.
● Professional network of motivated tech industry leaders and experts willing to contribute to
the Women Go Tech mission.
● Monthly salary starting from €2800 gross.
Deadline for Applications: 2020-11-29