Partner Sales Manager
Beesender | Vilnius, Lithuania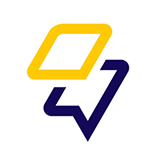 Beesender helps large companies to communicate with customers and employees with the help of chats and chatbots. We are a technology partner of Bpm'online, a global business software company leading in the space of business process automation and CRM. Its intelligent platform accelerates sales, marketing, service and operations for thousands of customers and hundreds of partners worldwide.
We are currently looking for Partner Sales Manager in Vilnius, Lithuania. Responsibilities include all aspects of global market penetration strategy through direct B2B sales, with a primary emphasis on lead generation and sales. We expect our Partner Sales Manager to establish, create and build a network of partners within Bpm'online sales team and their global partners.
Key responsibilities:
– Generate, develop and close new businesses with partners
– Partner training and on-boarding coordination:
– Plan and coordinate partner training
– Conduct joint presentations and system demo sessions in order to launch partner sales
– Assist partners to sell to their target markets and customer segments
– Track and report on partner sales activity:
– Build productive and profitable working relationships with partners
– Organize partner meetings to discuss issues and updates
– Participate in business review and revenue forecasting activities
– Manage the document flow regarding all of the partner activities (agreements, training, certifications, payments etc.)
Partner network development:
– Run joint sales with partners
– Build productive and profitable working relationships with partners
– Evaluate the effectiveness of partner's marketing plans and recommend improvements
– Develop a business plan to improve sales and profitability according to the set KPIs
– Work with partners in pipeline review and management activities
What we expect:
– Fluent business English
– 2-4 year degree required, preferably in Business
– At least 2 years of successful experience in selling software, SaaS or technology and/or consultancy services, B2B sales
– Experience with CRM/BPM software strongly preferred
– Proven leadership, networking, persuasion and management skills as a sales/business development and channel partnership executive
– Strategic approach and the ability to solve unstructured business problems
– High-energy and a result-oriented new business hunter focused on building productive relationships at the top levels of enterprises, able to present a demo, create and identify customer needs
– Please send your CV and cover letter in English
What we offer:
– Competitive annual base gross salary 1250 Eur + unlimited monthly commissions and bonuses
– Flexible working hours
– Regular business trips to Beesender office in Minsk, Bpm'online offices in Boston, Kiev, London and more.