Operations Lead
Home Care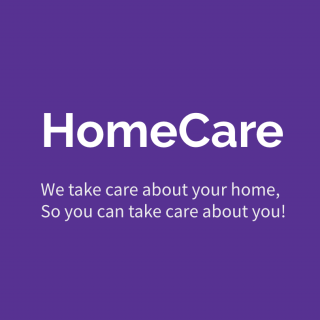 Operations Lead / Team member or/and Co-founder Opportunity at HomeCare
HomeCare is a platform to make People lives better. We make every Home Care related tasks simple and easy. In the app we help you to solve your Home Care maintenance by finding and hiring quality specialists: from plumber, electrician, handyman to cleaner or lawn mower. It is an Uber for HomeCare. Starting from Lithuania we are looking to scale globally.
Our vision:
"We are the best HomeCare solution Provider focused on customer success and making our stakeholders and partners happy in the process". We are building a company with a strong values and culture, which relies heavily on technology, automation, innovation and people.
Now as we have secured an investment from businesses related to HomeCare we are looking for Head of Operations to launch, develop and grow a successful business. From team building, product development and daily operations You will be leading team from vision to results. We're looking for a structured problem solver and strategic thinker who is focused on results.
Operations Lead
You as a Head of operations will be responsible for overall company success and results, by keeping the daily operation of the business. You'll be developing and managing a lean, agile diverse team, making sure the business is run well and the team is happy. We're looking for a candidate who is process driven, has a great attention to detail and is willing to turn their hand to any task.
Reporting into the Investors and Founders, you'll be responsible for ensuring the company is set up for success, setting and meeting their goals and targets. You'll lead all operational matters, from building budgets to devising and implementing best-in-class processes as we scale. Working closely with the Customer Success, Product, Marketing, IT professionals devising and supporting strategies.
The main focus of Your role
===================
Establish and maintain sustainable company operations and achieve results.
Main Responsibilities
===================
Incorporation: Design and establish company and the organizational structure to enable the company to sustain and scale; Company incorporation and administrative functions to oversee daily smooth operations.
Operations: Implement a process of operational excellence, ensuring customer's value, satisfaction, efficiency and quality of services. You will be Leading performance, making things happen and creating value for stakeholders: team, customers, investors etc. Setting and achieving company OKRs & KPIs
Recurring Business: Design and execute a strategy that focuses on long-lasting client relationships, including acquisition, activation and retention techniques. Developing revenue and profitability as a result of value created
Finance: P&L and Cash flows Responsibility and Reporting: Manage the financials of the company in line with the company goals. Report directly to the founders and investors.
People: Lead the company's recruiting and team building efforts.
People Leadership: Lead the operations teams through clear objectives. Driving a strong company culture built on trust, performance and fun.
Product: Work hand in hand with the product and IT, to build out the slidepress platform that acts as the center of all interactions between our clients.
Data: Building the company's data and business intelligence infrastructure
Legal and risk management: Together with partners develop and sign all company required documentation and agreements with team members, partners etc
Communication: Oversee communications with the company's stakeholders and investors.
Requirements
===================
Overview: A customer-centric individual with an entrepreneurial mindset. We value ambition and expertise in this role.
Analytical Mindset: You take decisions based on monitoring, data, and analysis. You love analyzing and testing what's working and what's not. You iterate quickly should experiments fail. You dive into data to find solutions to problems and areas for growth and improvement.
Customer-Centric thinking: You want to build a product that your customers love. You understand the importance of long-term customer satisfaction.
Finance: you have experience managing budgets and data and will be as comfortable leading presentations and owning a P&L and cash flows
Operating and functional Environment: You will ideally have worked in one of/a combination of: high-growth company / marketplace startup / on-demand business/ b2c service/ home repair or maintenance management
People & Leadership: You have proven your leadership skills, motivating and guiding a team of people through clear objectives as well as building and maintaining company culture.
Domain Industry: Operations experience and an affinity for home/office maintenance is a great advantage. Experience with on-demand and marketplace business models as an IT platform developer, supplier and/or customer would be ideal.
Languages: Fluent in Lithuanian and/or English additional Russian or Swedish language skills are a plus
Ideal candidate has successful experience and possibly failures in:
======================================================
Home care / Office care / maintenance / repairs areas
Owning of P&L and cash flows in the company of yearly revenue >1mil EUR
Quality management experience: LEAN 6 Sigma, ISO etc..
Establishing and managing company/startup operations from start to success
Building and leading a team of at least 5 people and being in great relationships with people
You have gained professional experience working outside Lithuania
Developing mobile app products in on-demand B2C business or marketplace
Scaling businesses to other countries in Europe (preferably nordic)
Personality
===================
Inspirational, positive, optimistic, realistic, high energy leader,
Customer centric mindset – naturally outward facing
Entrepreneurial spirit, highly proactive with a hands-on mentality
Loves to identify, analyze and solve problems
Highly analytical, structured and detail oriented
Results-oriented leader;
Able to operate strategically and tactically as needed;
Brave and willing to fail until success is found
We can offer:
===================
We sincerely believe that this is a very rare opportunity in terms of personal and professional growth & experience:
More than just a leading position – Opportunity to make a significant impact on a growing international business with a clear mission and purpose
Competitive salary 3300 EUR to 8300 EUR (Gross) + bonuses for results
Opportunity to get stock options for great results
A flat hierarchy with a joyful, dynamic, inspiring, informal start-up and early stage company lifestyle
Team of professionals working together
Flexible working hours
Premium dog-friendly office space in downtown of Vilnius
Sufficient investment in the company
Great career opportunity and progression
Optional health Insurance covered by company
Support and advice and network from partners' and investors' businesses
Trainings and qualification improvement opportunities
HomeCare product stipends
Team building activities
HomeCare is an Equal Opportunity Employer
======================================
HomeCare is an equal opportunity employer and values diversity at our company. We do not discriminate on the basis of race, religion, color, national origin, ancestry, citizenship, gender, gender identity, sexual orientation, age, marital status, military/veteran status, or disability status. HomeCare is committed to working with and providing reasonable accommodation to applicants with physical and mental disabilities.
HomeCare will consider for employment all qualified applicants with criminal histories in a manner consistent with applicable law.
Now Let's do this!:
================
We are looking forward to hearing from you!
Your application is strictly confidential.
There is no such person who can tick all the boxes, and if you feel this is for you, please reach out via romano.pastas@gmail.com with a first overview of your background, availability to start and CV or linkedin link
Join us and become part of the story that will change home care!
P.s. We are also looking for
===================
Product lead /Product owner
Marketing lead
Customer success Lead
Community manager/administrative
Other experienced leaders with startup background
So if you know someone who might be interested, let them know about us. Thanx!
Contacts to apply: romano.pastas@gmail.com
Deadline for Applications: 2020-02-05