Operations Assistant
Home Care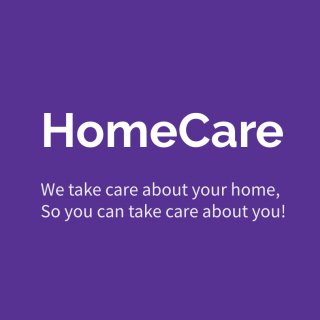 Operations Assistant at HomeCare (m/f/x) (Contract, Full-time or Part-time)
HomeCare is a platform to make People lives better. We make every Home Care related tasks simple and easy. In the app we help you to solve your Home Care maintenance by finding and hiring quality specialists: from plumber, electrician, handyman to cleaner or lawn mower. It is an Uber for HomeCare. Starting from Lithuania we are looking to scale globally.
Our vision:
"We are the best HomeCare solution Provider focused on customer success and making our stakeholders and partners happy in the process". We are building a company with a strong values and culture, which relies heavily on technology, automation, innovation and people.
Operations Assistant Role
===================
Now as we have secured an investment from businesses related to HomeCare we are looking for Operations Assistant to take care about our team members, company, clients, investors and other stakeholders. "Operations assistant" means many different things to many different people, so we put together some extra details to help you understand what this will mean at HomeCare.
The Operations Assistant will be part of a team focused on creating great vibe and mood in the company and consistently helping us to succeed in all ways possible. Based in our Vilnius office, we are looking for enthusiast who excel at quality assistance and constant improvements, problem-solving, team management, supporting community and are passionate about the sharing economy.
This is a full-time or part-time (40 -20 hours/week ) contract (individual activity) position in our Vilnius office location, rarely could be requiring you to be available evenings, weekends & on scheduled holidays.
Reporting to our Operations Lead you'll be responsible for building world-class support and team leading experience closely working together with the Customer Success, Product, Marketing, IT and Communication professionals.
The main focus of Your role
=======================
Develop, constantly improve and support company vibe and culture, smooth company workflow and daily task management. Creating amazing team members and customers' support and experience.
Main Responsibilities
===================
We will praise you for being an absolute self-starter:
Be an ambassador of HomeCare core values as an advocate.
We are looking for an internal operations manager reporting directly to the Operations lead. The ideal candidate is smart, organized, diligent, efficient, well-prepared, hard-working, and a good writer / communicator.
This person should be prepared to wear multiple hats and be a key part of the overall building of the business, including people operations, recruiting, office management, content creation, and executive assistance.
Your objective is to help make the Team and company achieve the highest standard of performance and achieve their goals through the following:
Taking on routine administrative duties, such as:
Scheduling: Routine scheduling and calendar management
Emailing: Emails to stakeholders and customers.
Recruiting: Helping put together job descriptions, maintain job board, and recruit, filter, and screen top candidates for roles
Travel: Booking for local and international travel for team members
Communication: Communication with our team members and customers in a variety of ways: phone, e-mails, messaging, newsletter, etc.
Payments: paying company and personal invoices of team members.
Taxes: Working with accountants to provide relevant information
Research: Conduct research on service providers, competition, other information
Onboarding: Managing the onboarding experience for all new employees
Culture: Managing the Vilnius office, ensuring that the employees have a seamless work experience
Lean Kaizen: Developing and supporting constant improvement culture inside our organisation
Events: Preparing, organising and follow-uping on events and conferences.
Autonomously running and managing project-oriented tasks with precision, such as:
Office Care: Taking care about team members workplace, equipment and meeting flow.
All Hands: Setting up, preparing, and running all-hands meetings
Employee Onboarding: Creating a dynamic and effective employee onboarding routine to ensure employees have a frictionless and pleasant introductory experience to the company
People Ops: Creating and maintaining the company employee handbook and policies
Content: interview employees and customers, and draft company content and communication on a regular basis.
Requirements
===================
It would great if you are:
Highly driven, hard-working and very determined
Solution and detail orientated.
Adaptable and quick-to-learn. They must thrive in a fast-paced environment and under pressure
Confident: Ambitious self-starter, ready to grow with a tech company
Outstanding people and communications skills – Able to communicate professionally with all levels of people and able to gain their trust.
With Excellent EQ (emotional intelligence)
Organised and comfortable juggling multiple work streams, and able to manage their time
Able to report on the progress of their work to the team
Logical, quick and flexible in the appraisal of issues
Ability to improvise, use your initiative and act independently when required
Able to manage projects independently or within a team, with limited managerial direction, as/when required
Ability to identify gaps in process and make recommendations for improvement
Team player; committed to building and contributing to a high-performing team
Excellent verbal and writing skills: You must have a strong command of grammar, spelling and syntax.
Fluent in English, Lithuanian (Russian or Polish is a plus)
Simple, Positive and Joyful
Ideal candidate has:
======================================================
Some professional touchpoints to home/office maintenance.
Experience with mobile, on-demand and marketplace business models as a platform/Product developer, supplier and/or customer would be ideal.
Was working outside Lithuania before
Quality management experience: LEAN 6 Sigma, ISO etc..
Assistant or HR related qualifications, trainings and certifications
Are an independent worker – someone who can work in a relatively unstructured environment across multiple tasks and projects at the same time
Experience in a startup or startup community
Additional Russian, Polish, Swedish or German language skills is a plus
Ideal Personality would be:
===================
Inspirational, high energy leader that works well with team
Customer centric and caring mindset – naturally outward facing
Entrepreneurial spirit, highly proactive with a hands-on mentality
Loves to identify, analyze and solve problems
Highly analytical, structured, detail and results oriented leader
Able to operate strategically and tactically as needed;
Positive, Creative and curious
Super driven and prepared for an intense and exciting venture journey
We can offer:
===================
We sincerely believe that this is a very rare opportunity in terms of personal and professional growth & experience:
Opportunity to make a significant impact on a growing international business with a clear mission and purpose
Competitive salary depending on your experience and relevance to role and company: 750 Eur – 1700 Eur (Gross) + Bonuses for great results
Opportunity to get stock options for exceptional results
A flat hierarchy with a joyful, dynamic, inspiring, informal start-up and early stage company lifestyle in an open and humble environment
The People. You will be surrounded by some of the most talented, supportive, smart, and kind leaders and teams — people you can be proud to work with!
Flexible working hours
Work from home (remote) and in-office flexibility
Premium dog-friendly office space in downtown of Vilnius
Great career opportunity and progression
Support and advice and network from partners' and investors' businesses
Trainings and qualification improvement opportunities
HomeCare product stipends
Team building activities
HomeCare is an Equal Opportunity Employer
======================================
HomeCare is an equal opportunity employer and values diversity at our company. We do not discriminate on the basis of race, religion, color, national origin, ancestry, citizenship, gender, gender identity, sexual orientation, age, marital status, military/veteran status, or disability status. HomeCare is committed to working with and providing reasonable accommodation to applicants with physical and mental disabilities.
HomeCare will consider for employment all qualified applicants with criminal histories in a manner consistent with applicable law.
Now Let's do this!:
================
We are looking forward to hearing from you!
Join us and become part of the story that will change home care!
There is no such person who can tick all the boxes, and if you feel this is for you, please reach out via romano.pastas@gmail.com or other ways with a first overview of your background and motivation.
Join us!
P.s. We are also looking for
===================
Operations lead
Marketing lead
Product lead
Customer Success & Growth lead
People from startups
Other experienced leaders and professionals
So if you know someone who might be interested, let them know about us. Thanx!
Contacts to apply: romano.pastas@gmail.com
Deadline for Applications: 2020-02-12