Office Administrator
Omnisend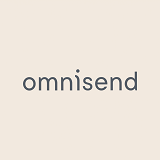 We're on a mission to empower e-commerce merchants to create long-lasting, profitable relationships with their customers through industry-leading marketing channels. If you have creativity, perseverance and passion, we have a position just for you.
Currently, we are looking for an office administrator.
Job description:
– Meet the guests and ensure the tidiness of conference rooms after meetings;
– Coordinate office activities and operations;
– Manage agendas/travel arrangements/appointments etc. for the top management;
– Manage correspondence (e-mail, letters, packages etc.);
– Support budgeting and bookkeeping procedures;
– Create and update records and databases with personnel, financial and other data;
– Help manage the HR;
– Organize team activities;
– Track stocks of office supplies and place orders when necessary;
– Introduce new personnel to the office supplies and equipment;
– Troubleshoot emergencies;
– Ensure logistics of open events in the office;
– Assist colleagues whenever necessary.
Requirements:
– Outstanding communication and people skills;
– Good organizational and multitasking abilities;
– Problem-solving skills;
– Excellent knowledge of MS Office;
– High school diploma; BSc/BA in office administration or relevant field is preferred;
– Proficiency in English;
– Proven work experience as a Front desk manager or Reception manager is a plus.
We offer:
– A chance to join a fast-growing tech startup;
– Opportunity to deepen your knowledge in e-mail marketing;
– Great atmosphere and inspiring colleagues;
– Regular small and big teambuilding activities;
– Modern new office;
– Free coffee, tea, fruit, pastry, PlayStation and more.
Please apply via email career@omnisend.com until the 15th of April.