Money laundering reporting officer and AML/CTF Team Lead
Bankera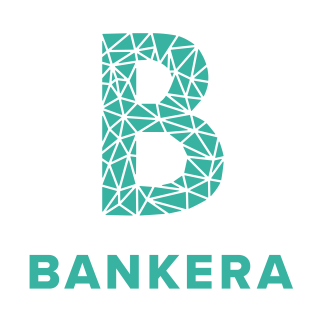 Bankera – a company in charge of a Centre of Information Technology (IT) and Professional Competence in Lithuania, providing programming services and other IT solutions. The products created by us will be implemented by the businesses that are operating within the European Union, as well as other countries of the world. The main goal of Bankera is to create IT systems designed for the financial market, focused on traditional payment systems that would fit the needs of a modern and innovative client.
We are looking for highly talented and driven individuals from around the globe who can bring new perspectives to our company. Explore our current job openings and find a career you love at Bankera. Check out more about us on our careers page 
MONEY LAUNDERING REPORTING OFFICER AND AML/CTF TEAM LEAD
We are looking for a Money Laundering Reporting Officer (MLRO) to join our Anti-Money Laundering/Financial Crime team and lead it. Anti-money Laundering department of Bankera ensures that our clients and their money are kept out of any potential risk. It also contributes to the overall success of our business by providing access to financial services for individuals and corporations that are rejected by the legacy banking systems. Bankera is aiming to bridge the gap between traditional financial services and cutting-edge solutions. Thus, financial crime prevention is one of the key elements we are building our business around. This role will require running daily operations of anti-money laundering department, ensuring rigorous implementation of our internal rules, and maintaining relevant policies.
You should find it interesting to:
• Build and take responsibility for AML/CTF procedures to be compliant with legal requirements while maintaining great customer experience
• Actively identify potential gaps in AML/CTF processes and take action to remedy them
• Review KYC or due diligence files on private and corporate customers, advise other team members on complex cases
• Drive suspicious transaction investigations and retrospective AML/CTF reviews
• Prepare reports to the senior management board and escalate key AML/CTF issues
• Work hand-in-hand with the Head of Legal and Compliance
• Collaborate with other teams in the company responsible for Operations and Product Development
• Partner with product owners and understand how compliance requirements apply to innovative financial products and services
• Maintain relationships with government agencies, especially those working in the financial crime prevention area
• Provide guidance and assistance to the team regarding AML/CTF issues
• Contribute to the automatization of the client onboarding process by offering ideas for further IT development
Skills to succeed in this position:
• AML/KYC/CTF or financial crime prevention experience
• Knowledge of complex structures of legal entities and willingness to learn about how underbanked industries and geographies operate
• Understanding of the impact compliance decisions have on customer experience with the ability to make sure compliance decisions are business-oriented
• Competence to set ambitious KPIs with a talent to make sure the team follows them
• Out-of-the-box thinking and being able to understand what legal requirements aim to achieve in non-standard situations
• Excellent ability to conduct research on the Internet
• Attention to detail
• ACAMS is a huge plus
• Knowledge of AML and sanctions regulations is a must
• Ability to work under tight deadlines with a high degree of accuracy
• Fluency in English
By applying for this job position you confirm you have read and understood Candidate Privacy Notice
Confidentiality guaranteed. Only selected candidates will be informed.
Contacts to apply: careers@bankera.com