Marketing Project Manager
Kumo Markets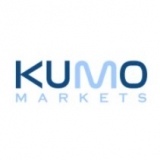 A position for a person who can deliver on time no matter the location or time zone. If you are eager to put your hands on a new project and be rewarded for your efforts, we are happy to talk.
What we are looking for
Superb English skills both spoken and written
Ability to be efficient and effective with your own time
Good content creation skills
Advantage if experienced with Social Media advertising
Full-time position
What you will be doing
Influencer marketing in the US and Canada
Writing articles on Forex Trading
Email marketing automation and newsletters
Coordination of various campaigns
Close work with our advertising partner
Hands-on other little, yet important things
Learning ins and out of actual day trading and FX Brokerage
What we offer
Work in a rapidly growing fintech startup
Unlimited Forex Trading education and investment tips
Join a global team of Canadians, Americans, British, Dutch, and Lithuanians
Many opportunities for your abilities to be noticed and rewarded
Flexible working hours
Office next to Panorama (if needed)
Salary
700 – 900 (Net). Negotiable based on previous experience and skills though
How to apply?
Send your resume and tell us why You think you'd be a perfect match for this position
Contacts to apply: ignas@kumomarkets.com
Deadline for Applications: 2020/07/31