Lead Research Specialist (LRS) | Part-Time
70Ventures Accelerator | 70Ventures, Arklių gatvė, Vilnius, Lithuania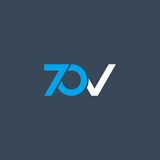 Apply on: https://www.70ventures.com/lead-research-specialist
At 70Ventures, we back the most promising B2B entrepreneurs. We help them to build top-notch data-driven sales teams that deliver predictable revenue.
Our portfolio companies are constantly looking for performance-driven talents. Want to join the next fastest growing B2B startup in the region?
If the internet is your best friend, you're curious about business and have structured & performance-oriented mindset, then we'd definitely love to talk to you!
TIME REQUIRED: 20 hours with flexible office hours.
Weekend work and remote work is fine by us. We're a performance-based organization and have only one religion – TARGET.
YOUR RESPONSIBILITIES WILL INCLUDE:
– Support fast-growing B2B software companies with systemized lead research
– Use the latest technology to find and enrich ideal contacts in North America, Europe, the Middle East and the Asia Pacific regions
– Collaborate with colleagues on shared projects with group targets
– Reach and exceed your weekly personal targets
YOU WILL GET:
– Competitive remuneration
– Training best practices and constant updates of responsibilities above
– Flexible working hours (easy to manage with studies)
– Constant team buildings and activities
– Football table & unlimited snack supplies in the office
– The Starter Pack
– A possibility to be promoted to SDR
– Work with the next big startup from the Baltics & Nordics
Apply on: https://www.70ventures.com/lead-research-specialist
Or drop me an email to aivaras@70ventures.com