Java developer (FinTech)
SDK.finance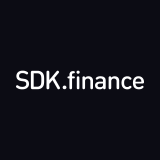 SDK.finance, a European-based core payment platform serving clients across the globe is looking for talents! SDK.finance has beaten VISA and every other major player in FinTech in terms of API endpoints. And this is only the start.
We would like to announce a new vacant position in the capacity of Java Developer. The ideal candidate must be a Lithuanian/EU/EEA citizen or permanent resident of Lithuania with a valid work permit and should meet the following qualifications criteria. If you are interested in this opportunity, do not hesitate to contact us.
Required skills:
— Strong experience with Java EE;
— Experienced in Java 8 (2 years+);
— Experienced in RESTful APIs ;
— Knowledge of EJB, JPA, CDI;
— RDBMS: PostgreSQL;
— NoSQL: MongoDB;
— Unit testing;
— Strong intermediate level of Russian.
— As a plus: Spring Core, MVC, Security, Data, Boot.
Nice to have experience in the financial domain
Responsibilities:
— Writing modules according to the technical specifications;
— Technical tasks implementation, refactoring;
— Participate in discussions of product architecture;
— Together with the team implement and improve tools and processes in the department.
Contacts to apply: alena.aleva@sdkfinance.com
Deadline for Applications: 24/06/21