Internship – Webshop admin
Charge Network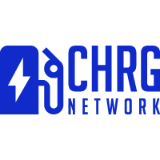 Looking for student to help us setup and administer WEB – SHOP!
If you have experience working with WooCommerce and have previously set up web shops from scratch then please come by – we need to talk.
CHRG Network is "AirBnb" for Electric Vehicle charging. We have built a two sided platform connecting EV driver with charging station owners. In fact, we were selected as one of top 16 projects in the World within category – Environment & Green Energy (by World Summit Awards). Join us and lets work to bring e-mobility closer.
Contacts to apply: rokas@chrg.network
Deadline for Applications: 31-12-2019