Internship – Marketing and Social media
Charge Network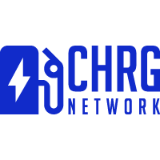 We are CHRG Network and we build a market place for EV charging.
Here is drivers UX:
https://www.youtube.com/watch?v=HctwVy-cBzs
We are getting ready for public launch and we need spare hands working with:
– Social Media Communication. Posts, blogs, short videos interviews etc
– Help us build a web shop (WordPress / WooCommerce)
– Help us with design and photo editing
Let us know about yourself. Could you help us with one or maybe (in case you are a "Swiss-knife") all of above tasks.
This is UNPAID internship.
However, we promise a lot of fun in the office, out of it and on the street riding Tesla and other EV's!