Industrial designer
Speaphone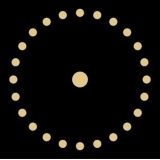 Please apply only if you are a European Union citizen. Thank you for your understanding!
We are a team of three with a clear mission to shift the portable audio industry towards modularity. Today, the problem is that headphones and smart speakers are getting outdated or broken very often, with no way to upgrade economically or find spare parts. Consumers are being forced to buy new wireless audio devices almost every year, no matter how much they are willing to spend.
Our solution is the first fully-modular 2-in-1 portable audio device where users can replace any component in under a minute without any tools or technical expertise.
The team got accepted for the best hardware accelerator in Europe and is looking for a valuable addition to our energetic bunch of disruptors. The product designer should have an unprecedented passion for bringing ideas into life.
We are NOT looking for:
Impressive educational qualifications

50 years of experience in design

Experience with all the CAD programs in the world

A person who is going to flex her/his abilities on the team

Form over function or function over form designs
We are looking for:
A humble, ethical, and loyal human being with a young soul and an open mind

Impressive creations that you have assembled with your hands in your studies or internships

Be a wizard with one of the 3D CAD and rendering tools out there

Flexed ears to listen carefully to product vision from the creation co-founder

A brain which is swimming in the skies with out-of-the-box ideas

A detailed mouth, which describes complex challenges in a breeze

Smelling abilities are not that important if you are wondering
This opportunity is a once in a lifetime chance to create products that will be remembered in the history of consumer electronics while owning an attractive sum of shares in the company and the same monthly salary as the co-founders.
Don't miss this out and email us at bm@speaphone.com with "Mango" as the subject of the email.