Illustrator in Kaunas
TutoTOONS | Kaunas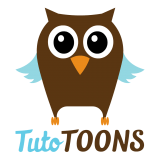 Creating and publishing mobile games for kids
TutoTOONS is looking for Illustrators in Kaunas who will create mobile games for kids.
Job Description
Creating mobile games for 3-10 year-old kids. Here you can find TutoTOONS games' examples. Your task will be to create similar games.
 
As an Illustrator, you will:
Come up with the game idea.
Prepare storyboards.
Create game graphics – characters, game scenes, maps and other game objects.
Upload the graphics and build a game using TutoTOONS game builder.
 
Requirements:
Excellent drawing skills (landscapes, characters, people)
Attention to detail, creativity and aesthetic awareness
Passion for drawing, TutoTOONS, kids' games and startups
Desire to work hard and become an expert Game Artist
 
We offer:
Full time Illustrator job
Opportunity to learn about the game industry and startups.
Opportunity to excel and improve work related skills.
The best workplace at our office in Kaunas, M.K. Čiurlionio 17.
Super friendly team and the best parties ever
Free coffee, tea, snacks, foosball, PlayStation and more.
Interested? Apply Now
Your application is the first thing that helps us get to know you. Use this opportunity and show your best:
Review and update your resume and portfolio. We want to see works designed for kids, if available.
Write a cover letter and tell us why you're the best for this position.
Email your resume, portfolio, creative task and cover letter at jobs@tutotoons.com (email subject: Illustrator Kaunas 2017-10
Application deadline: October 31st, 2017.