Head of Marketing
SearchNode | Kaunas, Lithuania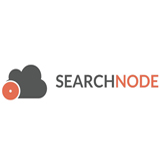 For the last 5 years, we have been building our company from a startup to a sustainable business with a state-of-the-art product and biggest ecommerce customers around Europe (e.g. Secretescapes.com, Castorama.pl, Euronics.cz, Phonehouse.es, Public.gr, Pigu.lt etc). Right now we are a team of 15 people who are sharing the same passions: making ecommerce search intelligent and building big organization. Therefore we are looking for experienced and versatile digital marketing professional with enthusiasm for technology and leadership spirit.
You will have a mission to create a process of digital marketing in order to generate sales qualified leads for our sales team. There are thousands of big ecommerce companies around the world and we want them to know SearchNode. We have a strong sales team, however, we haven't developed marketing processes yet, therefore you will have a challenge to create, experiment, scale and lead our digital marketing activities. We also expect you to take ownership and be able to execute without implicit direction.
You will find here professional colleagues, motivational management, cozy office in the Kaunas city center, Italian coffee and 0 bureaucracy. Moreover, every single day we strive to build a product, that will change the ecommerce industry. We are here to have fun and get out of our comfort zone.
We offer:
Work with a very talented and ambitious team
Prestigious international and local ecommerce customers
State-of-the-art product with a great demand
Competitive compensation
Unlimited career growth opportunities (when a company grows fast, you will have a chance to hold the top management positions)
Requirements For Applicant:
Experience of leading digital marketing projects (preferably B2B)
Skills in setting up marketing campaigns/processes with different media channels
Great understanding of Google Analytics and the ability to analyze marketing campaigns
Leadership: you are able to take ownership and be able to execute without implicit direction
Curiosity: you are excited to learn about our solution, different verticals, and content landscapes
Great communication skills
What Do You Need to Know:
We do not require an educational degree – we only use degrees to measure the temperature
Age, gender, race, nationality, sexual orientation, etc doesn't matter here. All people are equal to us
We are located in Kaunas, but we are willing to consider half-remote positions for perfect matches.
How to Apply?
We need your:
Answer: tell us about the time when you reached your biggest success in marketing
CV/LinkedIn
Send it to: antanas@searchnode.net with a subject line "Head of Marketing"
p.s. if you are not sure about leaving your current position, but interested to learn more – let us know, we can easily just take a coffee and talk more.