Experienced Sales Manager | Full-time
Freidesk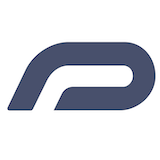 At Freidesk, we're on a mission to make freight simple and effortless for all businesses. We're building a software platform to bring business process automation to road freight carriers and shippers in CEE and Northern Europe.
Freidesk was founded by a team of seasoned entrepreneurs with more than 10 companies launched across a number of business verticals. The startup offers a one-of-a-kind opportunity to challenge the status quo and bring innovation to an industry of an unprecedented scale.
Description
We are looking for an experienced Sales Manager. As a Senior Sales Manager, you will be a driving force in obtaining and maintaining long term relationships with key business customers. Your ability to work quickly, honestly, and effectively to build relationships with our customers will set the bar for other members of our team. Daily tasks will include calling and meeting potential business customers, communicating innovative solutions to solve their business needs.
The role is important in the company's life, so we're looking for a highly capable sales professional, who will work closely with Product and Customer Success teams to realise company vision.
The Responsibilities
– Develop trusting relationships with a portfolio of key clients,
– Acquire a thorough understanding of customer needs and requirements,
– Expand the relationships with existing customers by continuously proposing solutions that meet their objectives,
– Serve as the link of communication between key customers and internal teams,
– Resolve issues and problems faced by customers and deal with complaints to maintain trust,
– Play an integral part in generating new sales that will turn into long-lasting relationships,
– Prepare regular reports of progress and forecasts to internal and external stakeholders using key account metrics.
The Opportunity
– To sell a unique product and reshape one of the largest industries worldwide,
– To exercise your creative freedom to implement own ideas, strategy and vision,
– To become a part of a stellar sales team led by serial entrepreneurs,
– To lead sales at international business.
The Reward
– A competitive monthly salary in a range of €1400 to €2800 (net) and increased over time.
– A flat org structure that will enable you to work with founders and directly with clients.
– A diverse, meritocratic, noBS, goal-oriented culture.
– A meaningful work (vs. everyday job) at an office in Vilnius Old Town furnished with Apple equipment (free coffee, a lounge and other in-office perks are included).
Your experience:
– 3+ years of proven track record as a sales manager or key account manager
– Experience in sales and providing solutions based on customer needs
– Strong communication and interpersonal skills with aptitude in building relationships with professionals of all organizational levels
– Excellent organizational skills
– Ability in problem-solving and negotiation
– BSc in business administration, sales or relevant field
Your soft skills:
– Excellent command of spoken and written English, Russian and Polish.
– Excellent verbal and written communicator, able to convey complex ideas, develop project deliverables, and present in a coherent manner.
– An open-minded team player and a good listener, fluent in written and spoken English.
– An owner mindset, operating autonomously within a team, without direct supervision.
– Strategic and creative thinker, able to share ideas and opinions with stakeholders or clients.
– Thrive in a breakneck startup environment, willing to adapt and problem-solve quickly.
– Recognise the importance of constructive criticism and feedback.
Contacts to apply: hello@freidesk.com
Deadline for Applications: 2019-12-13