Customer Success Manager
SearchNode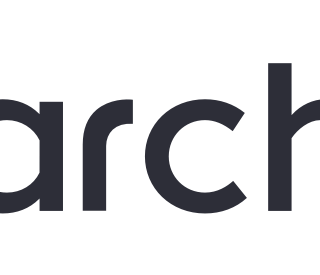 About SearchNode
For the last 6 years, we have been building our company from a startup to a sustainable business with a state-of-the-art product and biggest ecommerce customers around Europe (e.g. Secretescapes.com, Castorama.pl, Euronics.cz, Phonehouse.es, Public.gr, Pigu.lt etc). Right now we are a team of 15 people who are sharing the same passions: making ecommerce search intelligent and building big organization.
Customer Success Manager role
You will closely work with the most exciting ecommerce companies in Europe and the US using SearchNode to make sure they receive the most value out of SearchNode. You will act as a consultant & search expert, helping our medium/enterprise clients optimize and improve performance and making sure best practices are followed. We also expect you to take ownership and be able to execute without implicit direction.
You will find here professional colleagues, motivating management, cozy and well-located office, top-notch coffee, monthly parties and 0 bureaucracy. Moreover, every single day we strive to build a product, that is changing the industry. We are here to have fun and get out of our comfort zone.
Main Responsibilities:
Regular (online & offline) meetings with SearchNode clients to gather feedback and proactively offer solutions for SearchNode optimization
Regular monitoring and analysis of customers data
Build long-lasting mutually beneficial customer relationships
Up-sell and cross-sell relevant solutions to meet customers' needs
Identify and suggest new processes that can be implemented to improve SearchNode's services & product
We offer:
Work with a very talented and ambitious team
Prestigious international and local ecommerce customers
State-of-the-art product with a great demand
Competitive compensation
Business trips locally & abroad
Unlimited career growth opportunities (when a company grows fast, you will have a chance to hold the leading positions)
Requirements For Applicant:
Minimum 1-year business customer-facing experience
Experience in tech or ecommerce industry
Absolute service mindedness, always going above and beyond what is asked by SearchNode's customers
Ability to balance competing priorities
Excellent verbal and written English
Nice to Have:
Web development knowledge and understanding
Previous work experience in ecommerce or SaaS company
In-depth know-how of Google Analytics
Other languages skills
Achievements at any other area (art, sports, volunteering, NGO's etc)
What Do You Need to Know:
We do not require an educational degree
Age, gender, race, nationality, sexual orientation, etc doesn't matter here. All people are equal to us.
Contacts to apply: careers@searchnode.com
Deadline for Applications: 1st of April