Customer success & care lead
Home Care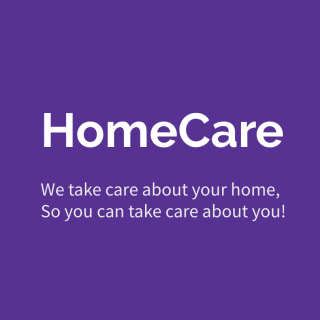 Customer success & care lead (Team member and/or Co-founder at HomeCare) (m/f/x)
HomeCare is a platform to make People lives better. We make every Home Care related tasks simple and easy. In the app we help you to solve your Home Care maintenance by finding and hiring quality specialists: from plumber, electrician, handyman to cleaner or lawn mower. It is an Uber for HomeCare. Starting from Lithuania we are looking to scale globally.
Our vision:
"We are the best HomeCare solution Provider focused on customer success and making our stakeholders and partners happy in the process". We are building a company with a strong values and culture, which relies heavily on technology, automation, innovation and people.
Customer success & care lead
===================
Now as we have secured an investment from businesses related to HomeCare we are looking for Product Owner to develop, launch and grow a product which will become the core of our successful business. "Customer Success lead" means many different things to many different people, so we put together some extra details to help you understand what this will mean at HomeCare.
The Customer success and care Specialist will be part of a team focused on creating consistently outstanding user experiences across all areas of product interaction in an omnichannel environment. You will be providing telephone, live chat and email support for our Clients and new users of the platform. You will manage the relationship with our users and be the first point of contact before the use and if issues arise. You will also have the unique opportunity to be the dedicated in-house escalation point for language support and work cross-functionally to launch, grow and support our new services.
Based in our Vilnius office, we are looking for customer service enthusiasts who excel at quality assurance and improvements, problem-solving, are invested in supporting our community and are passionate about the sharing economy.
From Quality Assurance Development, Customer communications, Problem solving, Product improvement ideas, You will be leading our Customer Experience from vision to results. We're looking for an empathetic, customer-centric and quality oriented person and problem solver who is focused on results.
Reporting to our Operations Lead you'll be responsible for building world-class quality experience closely working together with the Customer Success, Product, Marketing, IT and Communication professionals.
The main focus of Your role
=======================
Develop and constantly improve amazing customers' experience and quality assurance, which is delivering value to customers and stakeholders
Main Responsibilities
===================
We will praise you for being an absolute self-starter:
Be an ambassador of HomeCare core values as an advocate.
Develop the entire online and offline HomeCare customer care and experience from A to Z.
Clearly walk potential members through the HomeCare hiring experience.
Provide top-notch customer support through fast, efficient, and genuine responses.
Efficiently address & solve user issues via live channels and email while maintaining & exceeding KPIs for quality, productivity and accuracy and revenue later on.
Ability to calmly handle disputes and resolve or escalate to team level.
Collaborate with team to ensure overall customer product satisfaction.
Own problems. solve the issue from start to finish, but also look at why it happened and how it can be prevented.
Analyse complex situations, conflicts between users or high-risk escalations and make decisions.
Identify, analyse and make changes for improvements in process, macros, Help Centre & knowledge base articles.
Report all the bugs, issues, and assumptions and give feedback on new product launches and experiments.
Contribute to team goals and projects.
Troubleshoot, document and communicate bugs and feedback to the team.
Stay informed of all policy changes as they occur and be able to articulate them accurately and succinctly to support users.
Work cross-functionally to support pre- and post launch activities.
Requirements
===================
It would great if you have:
At least 1-year work experience in a related customer service field, retail, banking, call center industry etc. We're looking for candidates with great people skills!
Technical adaptability in a constantly changing and expanding work environment. Willingness to learn and adapt to new tools or software
Excellent customer service skills: You must exhibit empathy, courtesy, kindness, efficiency and helpfulness. Ability to empathise and understand customer concerns
Problem Solving: Demonstrable experience troubleshooting and documenting replication steps for technical issues and escalating to the appropriate team internally. Strong analytical and problem-solving skills. Strong attention to detail v
Interpersonal skills: Remains open to others' ideas and exhibits willingness to try new things.
Communication skills: You must speak clearly, calmly and persuasively in both positive and negative situations.
Dependability: You are consistently on time for your scheduled shift, follow instructions, respond to management direction and solicit feedback to improve performance.
This is a full-time (40 hours/week) position in our Vilnius office location, sometimes could be requiring you to be available evenings, weekends & on scheduled holidays.
Ability to identify gaps in process and make recommendations for improvement
Strong critical thinking and decision making skills
Team player; committed to building and contributing to a high-performing team
Excellent verbal and writing skills: You must have a strong command of grammar, spelling and syntax.
Fluent in English, Lithuanian or/and Russian and/or Polish
Ideal candidate has:
======================================================
Some professional touchpoints to home/office maintenance.
Experience with mobile, on-demand and marketplace business models as a platform/Product developer, supplier and/or customer would be ideal.
Were working outside Lithuania before
Quality management experience: LEAN 6 Sigma, ISO etc..
Customer management qualifications, trainings and certifications
Experience in Zendesk or any similar CRM tool
Can work with engineers, designers and other key stakeholders on features, ideas, MVP's and rapid ongoing iterations
Understand the minimum viable product (MVP) – prioritising what is needed for launch to learn as quickly as possible
Are an independent worker – someone who can work in a relatively unstructured environment across multiple projects at the same time
Additional Russian, Polish, Swedish or German language skills are a plus
Ideal Personality would be:
===================
Inspirational, high energy leader that works well with team
Customer centric and caring mindset – naturally outward facing
Entrepreneurial spirit, highly proactive with a hands-on mentality
Loves to identify, analyze and solve problems
Highly analytical, structured, detail and results oriented leader
Able to operate strategically and tactically as needed;
Creative and curious
Super driven and prepared for an intense and exciting venture journey
We can offer:
===================
We sincerely believe that this is a very rare opportunity in terms of personal and professional growth & experience:
Opportunity to make a significant impact on a growing international business with a clear mission and purpose
Competitive salary 1000 Eur – 4150 Eur (Gross) + Bonuses for great results
Opportunity to get stock options for exceptional results
A flat hierarchy with a joyful, dynamic, inspiring, informal start-up and early stage company lifestyle in an open and humble environment
The People. You will be surrounded by some of the most talented, supportive, smart, and kind leaders and teams — people you can be proud to work with!
Flexible working hours
Premium dog-friendly office space in downtown of Vilnius
Sufficient investment
Great career opportunity and progression
Optional health Insurance covered by company
Support and advice and network from partners' and investors' businesses
Trainings and qualification improvement opportunities
HomeCare product stipends
Team building activities
HomeCare is an Equal Opportunity Employer
======================================
HomeCare is an equal opportunity employer and values diversity at our company. We do not discriminate on the basis of race, religion, color, national origin, ancestry, citizenship, gender, gender identity, sexual orientation, age, marital status, military/veteran status, or disability status. HomeCare is committed to working with and providing reasonable accommodation to applicants with physical and mental disabilities.
HomeCare will consider for employment all qualified applicants with criminal histories in a manner consistent with applicable law.
Now Let's do this!:
================
We are looking forward to hearing from you!
Join us and become part of the story that will change home care!
There is no such person who can tick all the boxes, and if you feel this is for you, please reach out via romano.pastas@gmail.com with a first overview of your background, availability to start and ideally first examples of your work.
Join us!
P.s. We are also looking for
===================
Operations lead
Marketing lead
Product lead
Community manager/administrative
Other experienced leaders and followers
Contacts to apply: romano.pastas@gmail.com
Deadline for Applications: 2020-02-05