Customer Service and Review Specialist
MB Novum Commercium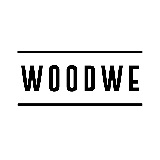 Novum Commercium represents brands on e-commerce platforms and helps them grow. We are searching for a candidate who is going to manage customer inquiries and their reviews.
This is a full-time position and it will grow with the company and is a good start for candidates who plan a career in the eCommerce industry.
The main brand with whom you will be working is "WoodWe".
We are looking for candidates who could start ASAP.
RESPONSIBILITIES
> Client review incentivization on various sales and social channels (Amazon, eBay, Etsy, Website; Facebook and more)
> Answer and respond to customer inquiries via email, text messaging;
> Analyse customer issues, offer possible solutions and gather their feedback;
> Monitor, improve customer experience in various support and sales channels;
> Analyse, improve product warranty, return, exchange and refund policies;
> Seek better product return, exchange and refund ratios;
REQUIREMENTS
> Excellent English language communication and presentation skills: written, verbal and listening;
> Customer focus and a desire to help is a must;
> Ability to work without supervision and be self-motivated;
> Passion for eCommerce! Experience and knowledge of sales channels (i.e. Shopify, Amazon, Etsy), CRM software, various solutions for customer analysis and more would be an advantage;
WHAT WE OFFER
> Competitive salary + bonus from reached KPI;
> A challenging position in growing business;
> Flexibility and freedom for implementing your ideas;