Assistant at Startup Lithuania
Startup Lithuania | Vilnius, Lithuania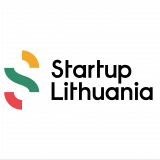 Startup Lithuania is the National facilitator of startup community. Our aim is to increase the number of start-ups in Lithuania through educating the society, seeking to create a more favorable legal and tax environment, implementing various projects for start-up developers, and bringing them together with foreign investors.
Currently, we are looking for an innovative and dynamic team member, Assistant to the Project Manager, to be responsible for the administration of Startup Visa Lithuania, a program for attracting talented start-up developers outside the European Union. If you are diligent and ready to handle the documents, to communicate, to adapt to the dynamic environment, and wish to contribute in every way to the development of start-up ecosystem, then you are the one we need!
What to expect:
Performing technical tasks related to the Startup Visa project (maintenance of the start-up application database, and daily program administration tasks: administration of applications, preparation and administration of documents, preparation of reports);

Assistance to the Project Manager in organizing events abroad;

Communication with Lithuanian and foreign partners;

Client consulting on the issues relating to the program conducted (at the place of services, by skype, telephone, e-mail);

Assistance to the Project Manager in implementing other project activities.
We expect from you:  
Interested in innovations and start-ups;

Able to manage, store, systematize, summarize information;

You are responsible, independent, organized, diligent and active;

Willing and able to communicate a lot, to establish and strengthen relationships with people;

Graduated from university;

Have excellent knowledge of Lithuanian and English languages (B2 level), and good knowledge of Russian language (merit).
We will offer you:
Workplace at Vilnius Tech Park among progressive and innovative professionals.

Opportunities to adapt your experience in a youthful team of competent professionals, and to acquire new knowledge.

Lots of new acquaintances and useful experience.

Opportunities to realize your ideas, and broad opportunities for self-expression.

Participation at international start-up conferences.

The performance-based motivational system, and gross salary from EUR 1,100 to EUR 1,300 per month.
We look forward to your letter of motivation and CV by 28 October 2019, cv@verslilietuva.lt , subject of the e-mail "Assistant". We will only inform the selected candidates.
Please be informed that the CVs submitted by you and your personal information contained therein will be retained for 6 months with the Public Institution Enterprise Lithuania.
The Privacy Policy applied at the Public Institution Enterprise Lithuania is available for your reference at https://www.verslilietuva.lt/privatumo-politika/.