Artificial Intelligence Engineer
Planner 5D | Vilnius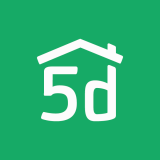 We are looking for someone to join our engineering team onsite in Vilnius, Lithuania as an Artificial Intelligence Engineer/Developer. We use ML (Machine Learning) and Classic solutions for 2D / 3D data understanding.
We are a team of passionate developers, eager to collaborate and seek out advice from each other. We believe in continuous learning, are focused on results.
Requirements
– Proficient ML / classic algorithms and their implementation
– Research – reading/understanding/applying papers (need good math/statistics understanding)
– Passionate about AI and ML ideas
– Communication and analytical skills
– Lithuanian or Russian speaker, and professional working proficiency in English
– Experience in Python
Desirable skills
– Experience in C / C++ / Java
– Knowledge on how to write clean and maintainable code
– Interest in interior design
Responsibilities
– Implementing and learning new algorithms, technologies, ML/AI/classic ideas
– Secondary: manage people that collect real data (tell them what and how to do); synthetic dataset generation
Values of the Team
– Agile (Kanban) development principles and practices. We plan for incremental releases and believe in getting value out of features and enhancements as soon as possible, while rapidly iterating.
– Individual and collaborative effort. Most tasks will be performed independently with constant communication and collaboration with our designers and other platform teams.
– Flexibility and support. We provide the freedom for our team to get involved in tasks that interest them on other platforms (e.g. web, tools, cross-compiling) and encourage seeking advice from each other to constantly learn and grow their programming skill-set.
Time & Benefits
– Full time, 40 hours per week, somewhat flexible hours
– Onsite position located in Vilnius Tech Park, in Vilnius, Lithuania
– Competitive salary
– Pizza and BBQ Fridays
– Free coffee and snacks
– Laptop and monitor
– Inspiring open-office environment with a gaming room with a huge 10m screen and a PlayStation 4
– In-office use of gadgets, scooter, hoverboard
– Company sponsored an all-inclusive week-long summer vacation in Turkey with the team
– Casual dress code
Hiring Process
– Submit your CV and/or Linkedin profile with examples of your past work, with a specific focus on AI and ML experience. After reviewing your CV, we will schedule a phone call to go over questions and discuss details on the position
– We will provide you with an assignment that will help us understand your programming and problem-solving skills. If the assignment is satisfactory, we will schedule an in-person meeting to go over further questions (this can be done virtually if you are not local)
We are open to hiring an international applicant and would assist with obtaining a Lithuanian work permit.
Please send your CV and questions to jonas@planner5d.com, or contact by phone at +370 656 22292.