Android Developer
Bankera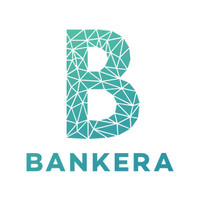 Bankera – a company in charge of a Centre of Information Technology (IT) and Professional Competence in Lithuania, providing programming services and other IT solutions. The products created by us will be implemented by the businesses that are operating within the European Union, as well as other countries of the world. The main goal of Bankera is to create IT systems designed for the financial market, focused on traditional payment systems that would fit the needs of a modern and innovative client.
We are looking for highly talented and driven individuals from around the globe who can bring new perspectives to our company. Explore our current job openings and find a career you love at Bankera. Check out more about us on our careers page (https://careers.bankera.com/).
ANDROID DEVELOPER
Bankera's team is dedicated to making finance management easier. While our services are available globally, we aim to ensure customer satisfaction by creating simple, intuitive, and refreshing experiences. One of the most important Android Developer jobs at Bankera is the development of Bankera mobile application. Your role will include working with back-end integrations and delivering our customers an easy on-the-go payment solution. Together with the team, you will contribute to creating long-term value and build trust between the project and its customers.
You should find it interesting to:
• Develop, build, maintain, and improve mobile applications
• Ensure quality and development of the application
• Evaluate emerging technologies to improve an existing application
• Test devices and emulators
• Deliver a clean, high quality, well-documented code
• Collaborate with engineers and developers
• Mentor junior Android developers
Skills to succeed in this position:
• Proficiency in Android Studio and Gradle
• Understanding of Android`s design principles and interface guidelines
• Previous experience as an Android developer
• Attention to detail
• Being proactive
• Empathy and ability to work in a team
• Responsible, organized, self-motivated personality
Perks of working at Bankera:
• Flexible working hours
• Competitive salary
• Modern offices
• Team building events
• Employee referral program
• Professional and personal development
• Solid IT infrastructure
• Talented international team
• Office library
By applying for this job position you confirm you have read and understood Candidate Privacy Notice (https://careers.bankera.com/en/candidate-policy/).
Confidentiality guaranteed. Only selected candidates will be informed.
Contacts to apply: careers@bankera.com