AML KYC Specialist
ComplyTech | Kaunas, Lithuania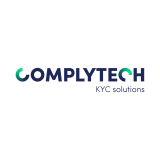 Based in Kaunas, Lithuania, ComplyTech is led by an experienced founder in the field of anti-money laundering Compliance with international experience in fintech and payment industry.
We're offering the right person, the opportunity to join our dynamic team to help unlock the next stage of our growth. We're a rocket ship that's going places – this looks a little like world domination!
We provide a trusted and resilient on boarding capability to our clients in EU financial entities.
The Client Onboarding and KYC Teams' focus is to ensure we bring customers on board in an efficient, reliable and controlled manner, minimising impacts to clients and ensuring they are provided with a Best-In-Class Onboarding service.
Your Role
The role holder will be responsible for all activity relating to the on-boarding and ongoing due diligence of customers.
The primary focus of the role is ensuring clients are provided with an efficient, timely on-boarding process whilst delivering a best-in-class service to both internal and external stakeholders throughout the on-boarding process. The role holder will be responsible for the collation of customer's documentation, through internal and external research facilities and completing the procedural KYC activity required to fully on-board the client.
He/she will also be required to review current processes and proactively identify improvements to improve the client service. The role holder will require excellent organisation and relationship management skills. A solid understanding of company products will also be required.
Essential Skills
Previous experience of AML/KYC gained within banking/FinTech/payment industry
Experience of reviewing complex legal person structures, PEPs and/or Sanctions screening
Experience of using approved KYC vendor sources
Legal knowledge in terms of AML laws
Excellent communication skills in English
Desirable Skills
Ideally qualified to Degree standard, preferably in a business/law/finance related subject
AML / Compliance Certification
Knowledge of High-risk indicators and revision of complex structures and entity types
What are we like to work for?
We're not corporate, we're a start-up. You will have an unparalleled exposure to many areas of the business – improve and impact how we work
We will give you the freedom to be inquisitive and proactive – pursue your interests and develop career with us as we scale
We're open and progressive – input is encouraged at all levels
We're a social bunch. We celebrate the milestones, big and small and genuinely enjoy each other's company!
Diversity is what makes our world interesting. Different people bring fresh new ideas, thinking and approaches, which make the way we work is undertaken more effective and efficient. ComplyTech holds itself accountable against measurable diversity objectives.