Why Facebook Is the Fastest And Cheapest Platform to Test Your Communication?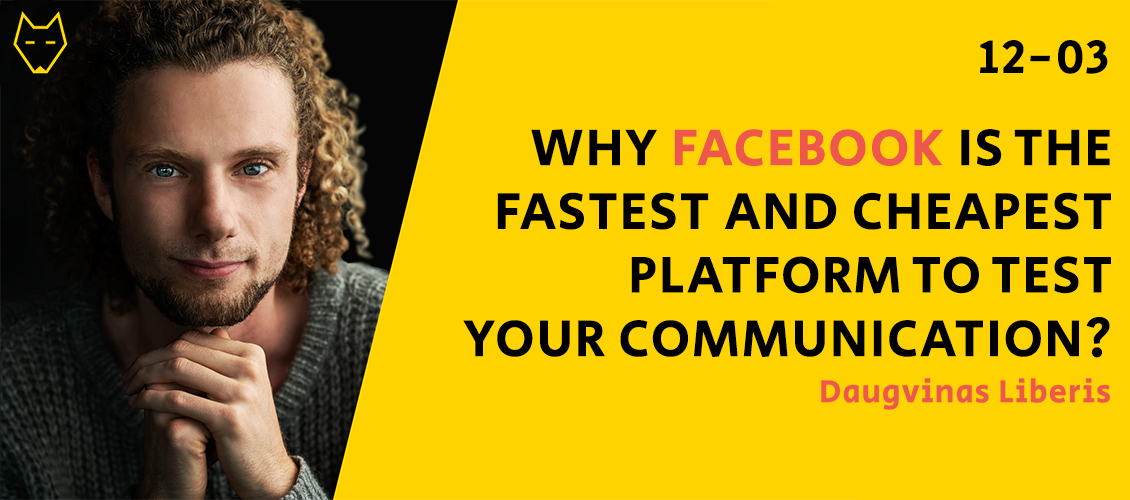 Why Facebook is the fastest and cheapest platform to test your communication?
Running Facebook Ads but not seeing any results? Or maybe your ads are running well but you would like to bring the ads to the next level by using the right Facebook testing features?
Join us! We'll discuss challenges that most companies and startups face when testing ads on Facebook!
This time our superstar is Daugvinas Liberis who is a TOP digital marketing specialist in Facebook, Instagram and Google Ads.
His achievements:
✓ €3.5M+ raised on Kickstarter together with Filippo Loreti team while managing 6 digits eCommerce alongside.
✓ €2.5M+ spent on profitable Facebook advertising in the past several years.
✓ 550+ individual business owners and marketing specialists trained in advanced Facebook marketing strategy courses.
✓ 100+ trainees in Google Ads beginners course
✓ 70+ multi-region companies personally consulted focusing on strategy, setup, tracking, optimisation, growth, scaling, analytics and creatives of Facebook advertising and beyond.
You don't want to miss this talk session. Here's what we're bringing to the table:
– How Facebook advertising works.
– What can you test and improve using Facebook.
– How to analyze results.
Let's meet on December 3rd (Tuesday)!
18:30 | doors
19:00 | Daugvinas Liberis: Why Facebook is the fastest and cheapest platform to test your communication?
20:00 | networking time