Nail Your Pitch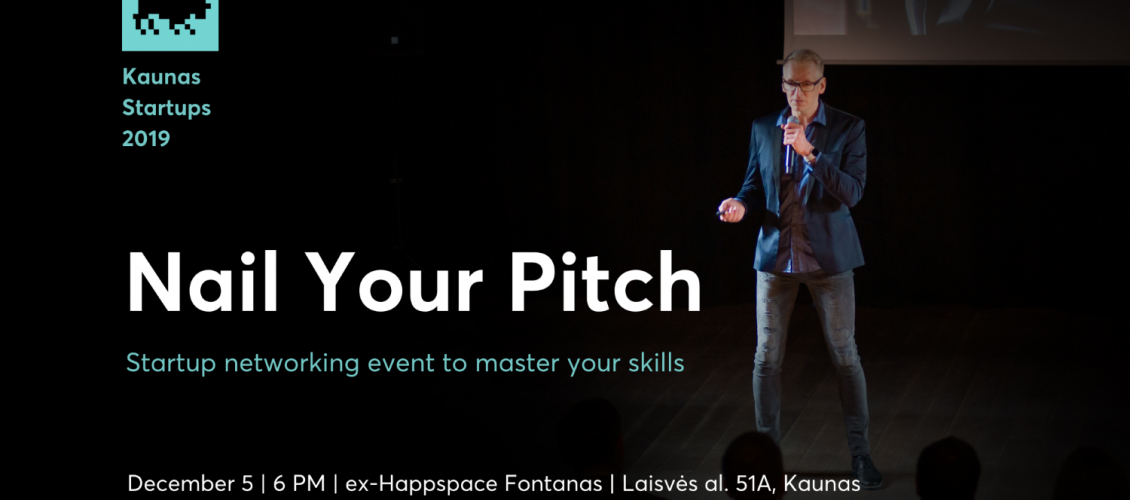 Delivering an effective pitch is not as easy as it sounds, there are a lot of things to keep an eye on. Do you know how to pitch in a way that would wow your clients, customers, investors or even your friends?
Come to the pitching event organised by the Kaunas Startups, pitch your idea, build your confidence, get expert advice on your deck and have a fun time with the entrepreneurial community in Kaunas!
Challenge accepted? Get your ticket now!*
Only 10 teams/startups will be able to pitch; Not ready to pitch yet? Come and learn from others
The team with the best pitch will be invited to the grand finale of the Kaunas Startups programme, the Demo Day, which will take place on December 16!
*Pitching teams, as well as all people who want to attend, must register.
The event is free of charge. Registration may be closed due to a limited number of seats, do not wait and book your seat!
The programme is funded by the Kauno savivaldybė (Kaunas City Municipality) programme Initiatives for Kaunas, organized by Kaunastic Business.
Activities are implemented by Startup Division and CIVITTA.