Industry Hack: Transport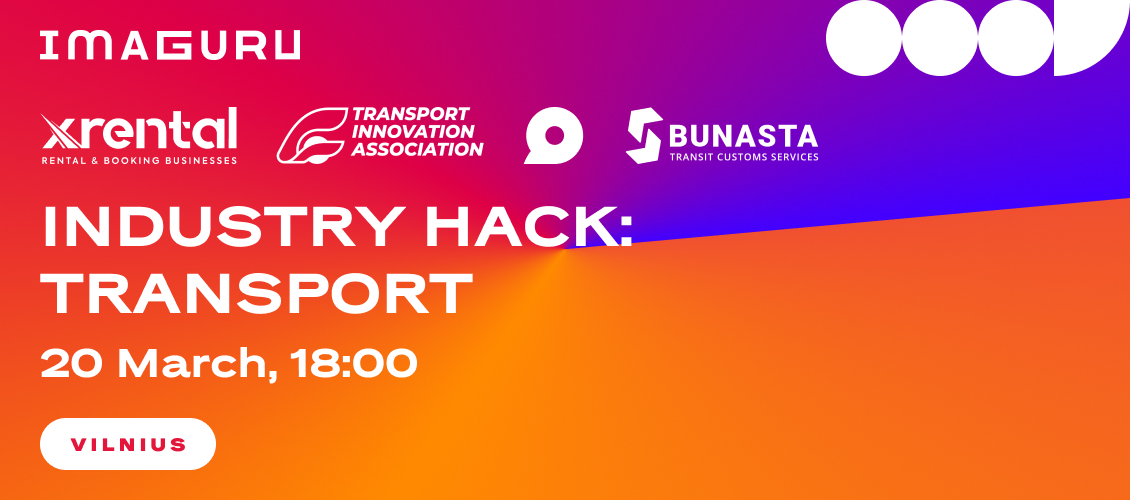 Industry Hack: Transport" event, where we will discuss the digitalization of the transport sector, increasing its efficiency, solving environmental issues and implementing modern technologies. Our speakers will be:
Asta Kazlauskienė from the Transport Innovation Association, who will share her experience in implementing partnership projects and the digitalization and sustainability of transport and logistics sector. She will also present the upcoming international hackathon DigiLogistics Hack.
Jurgis Adomavičius, Founder Bunasta, Chairperson Transport Innovation Association. He will discuss his vision of making the transport sector much more efficient and environmentally friendly by introducing innovations, making processes more efficient through digitalization and reducing the waste.
Kestutis Matuliauskas from xRental, who will talk about his experience in growing his business in Silicon Valley and how he grew his startup company to 50M USD transactions happening every month!
Siarhei Zhmura from TruckDoc, who talk about the optimization of communication and task tracking between a driver and his manager during transportation task execution. He will share his experience as a solution architect, co-founder of TruckDoc.
Date and time: March 20, 2023, at 6:00 PM
Registration: here