Imaguru Startup Lab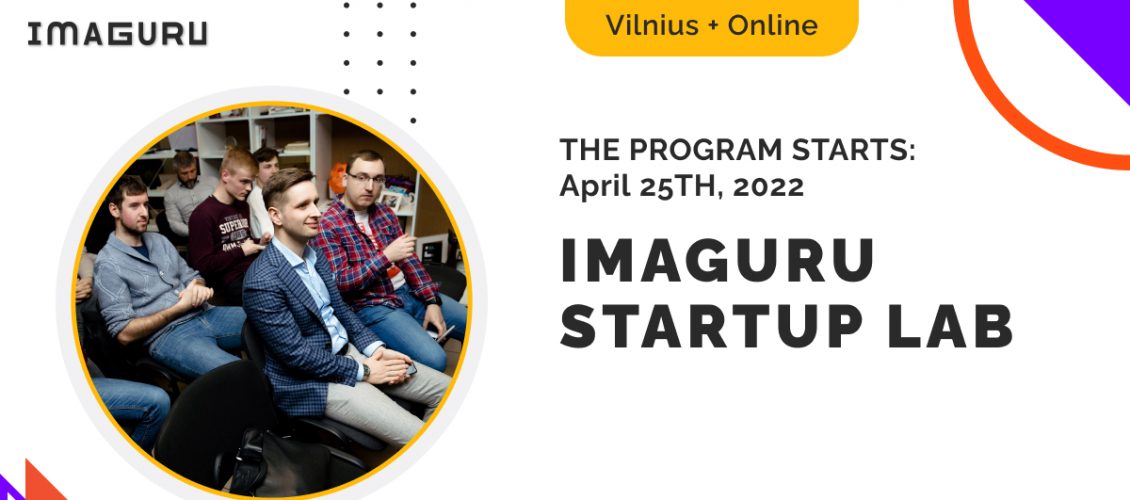 Take your startup to the next round in 10 weeks with mentors and founders support.
Imaguru Startup LAB educational course is a toolkit for startups' successful launch and growth. It consists of applied knowledge from practitioners and founders, a set of knowledge and templates and a community of like-minded people, mentors and investors.
During the program, our participants will learn how to set up a startup team, how to grow from an idea to an MVP, how to choose the right business model and attract the first customers, how to raise investments and get ready to pitch investors.
Imaguru Startup HUB is organized in a hybrid format from April 25th to July 1st, and includes weekly workshops with experienced experts and founders at Imaguru Startup HUB in Vilnius / or online, weekly one-on-one mentoring sessions, ongoing communication with Imaguru team, support materials at online platform for self-education, weekly tasks and templates which are essential to every startup day-to-day operations, and day-to-day knowledge and opinion-sharing with Lab's participants and mentors.
Up to 20 startups/teams will be selected to participate in the program.
Please apply https://airtable.com/shrJ32WNvxtUDTld6