Identifying and Investing in exceptional entrepreneurs: An Antler Perspective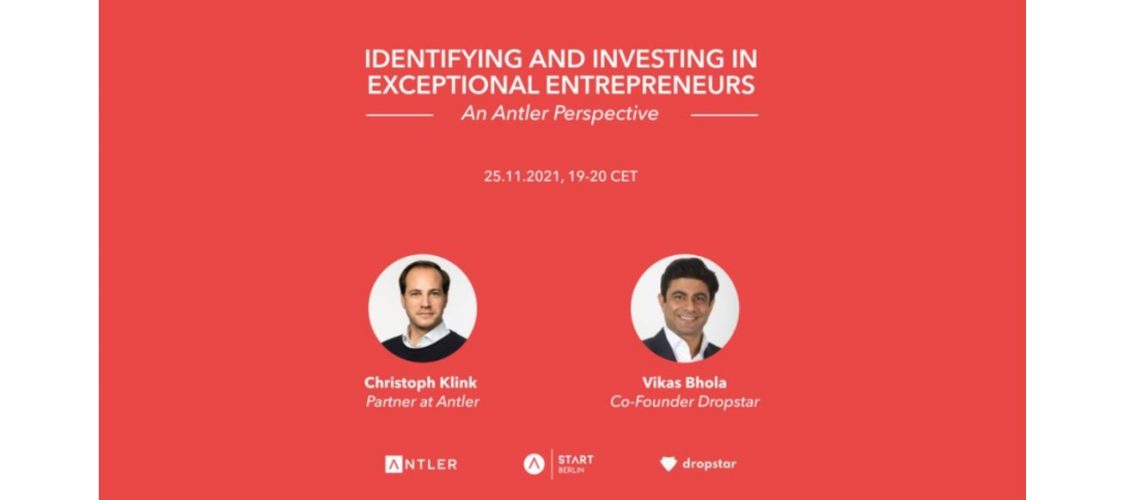 How to find exceptional founders and what are the traits investors look for?
Join Antler Partner, Christoph Klink, to discuss the methods used to identify exceptional people looking at building companies and the formative characteristics one looks for in identifying these outstanding founders.
We will also be joined by Vikas Bhola, co-founder of Dropstar, who will share his journey of forming a strong co-founding team.
More detail and registration HERE.