Cyber Xcelerator Hackathon by Leonardo & Startup Wise Guys

Apr 12, 10:00 - Apr 13, 20:00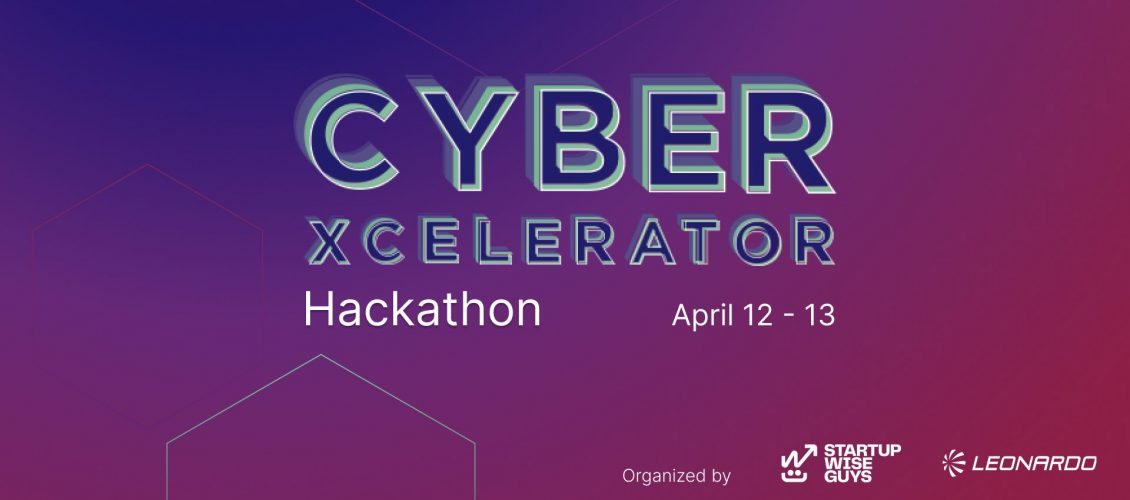 Join the Cyber Xcelerator Hackathon by Leonardo – a 2-day onsite event in Milan organized by Startup Wise Guys and Leonardo.
Xcelerator Hackathon by Leonardo is looking for your ideas on how to tackle these challenges proposed by Leonardo and create specific use cases:
Data Fusion solution for cyber data from different sources (SIEM, SOAR, XDR, etc.) to be integrated and exploited to identify new threats, anomalous behavior, generate proactive reactions and actionable intelligence;
Discovery and early warning solutions to detect attackers as early as possible in the attack cycle and block both known and zero-day attacks;
Cyber security solutions to protect OT infrastructure and IoT devices connected by means of wired and 5G communications, protect data transmissions and verify the status of cyber-physical infrastructures;
Data protection and encryption solutions, and identity access control mechanism to ensure security of cloud resources.
Who is it for?
Cyber Xcelerator Hackathon is for cyber, defense, and AI teams looking for opportunities for future growth. By joining this hackathon, you'll get closer to Cyber Xcelerator, a 5-month-long acceleration program for cyber startups looking for first investment and future growth.
This Hackathon will be an excellent opportunity to connect with industry experts and receive their feedback and help. During the Hackathon, you will have dedicated mentors to your team, mentoring and supporting you throughout the process.
Prizes:
Three teams will receive a chance to participate in the Startup Wise Guys Pre-accelerator for Cyber startups, an equity-free no strings attached 8-week program that prepares you for full-time accelerator programs or first-round investment.
Two teams will get a chance to pitch in front of our Scouting team as a first step closer to being selected for the upcoming Cyber Xcelerator program.
Application deadline – April 5th
Registration: here